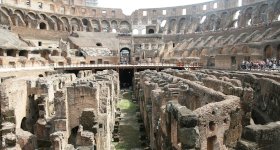 Colosseum dungeons tour, 75 minutes (includes ebook guide)
Tickets for the official Colosseum dungeons guided tour including a downloadable 'Colosseum and Roman Forum' ebook guide in PDF, .mobi and .epub formats.
This tour lasts approximately 75 minutes and includes the Colosseum, the dungeon levels, the first tier of the Colosseum, and any running exhibitions. It does not include a guided visit to the Forum and Palatine Hill area - your voucher will cover entrance to those areas, just that you need to visit by yourself. Tickets are valid for the day you visit the Colosseum and for the day afterwards. It is only possible to visit the dungeon levels as part of a guided tour.
The underground - ipogei, hypogeum - areas are what made possible the long and spectacular days of the Colosseum in all their gore and glory - the subterranean backstage, as it were, where slaves worked, animals (read lions, tigers, hyenas and bears) were stored and gladiators rested, ate and offered up their prayers. They were completely filled in during the 5th century AD and as a result show a remarkable state of preservation.
Over and above access to the Roman Forum, this ticket also covers entrance (opening hours permitting) to seven other special sites in the Palatine Hill area: Neronian Cryptoporticus, Palatine Museum, Aula Isiaca & Loggia Mattei, House of Augustus and House of Livia, the Temple of Romulus, Santa Maria Antiqua with the Oratory of the Forty Martyrs, and the Domitian Ramp.
Please select a time of day for the tour. You may, of course, specify a specific time, however, we'd recommend you are flexible and select 'Anytime' to increase your chances of getting onto a tour. To be clear, your booking will eventually be confirmed for a specific time of day and we're simply asking whether you'd prefer that to be in the morning, afternoon, or at any time of day. We also offer this tour combined with the official Colosseum Upper Levels tour as part of a combo ticket.
There is no way to simply select 'Anytime' and then arrive whenever you choose to - all visits are tied to a specific time. If you absolutely have to visit at a certain time then please specify that in the 'notes' section during checkout and we shall see what we can do.
Please note that should the underground areas be closed for whatever reason (for security reasons or due to flooding after heavy rain) then we will arrange a partial refund.
Unfortunately, current restrictions mean that we're unable to offer more than six people per time slot - if your group is larger than six people then you'll need to split your order across different times.
Important: Security measures have been increased at the Colosseum and, even though this tour is for entrance at a specific time, the authorities are currently telling all visitors to arrive approximately 30 minutes before entrance time. Please see this page for the most up to date information.
This is a full 'skip-the-queue' ticket. The tour lasts approximately 75 minutes. Go directly to the pick-up desk at the main entrance. The dungeon areas are uneven and largely unpaved and as such this tour is not suited for wheelchair users or persons of markedly reduced mobility. Ticket valid for 2 days, so you may visit the Colosseum one day and the Forum the next. Voucher must be printed. You must print these vouchers in order to exchange them for your tickets - an email or a copy of the voucher on your phone or mobile device will not suffice. The date and time of your visit cannot be modified so please be sure to arrive on time - it's recommended that you're there at least 30 minutes before start time.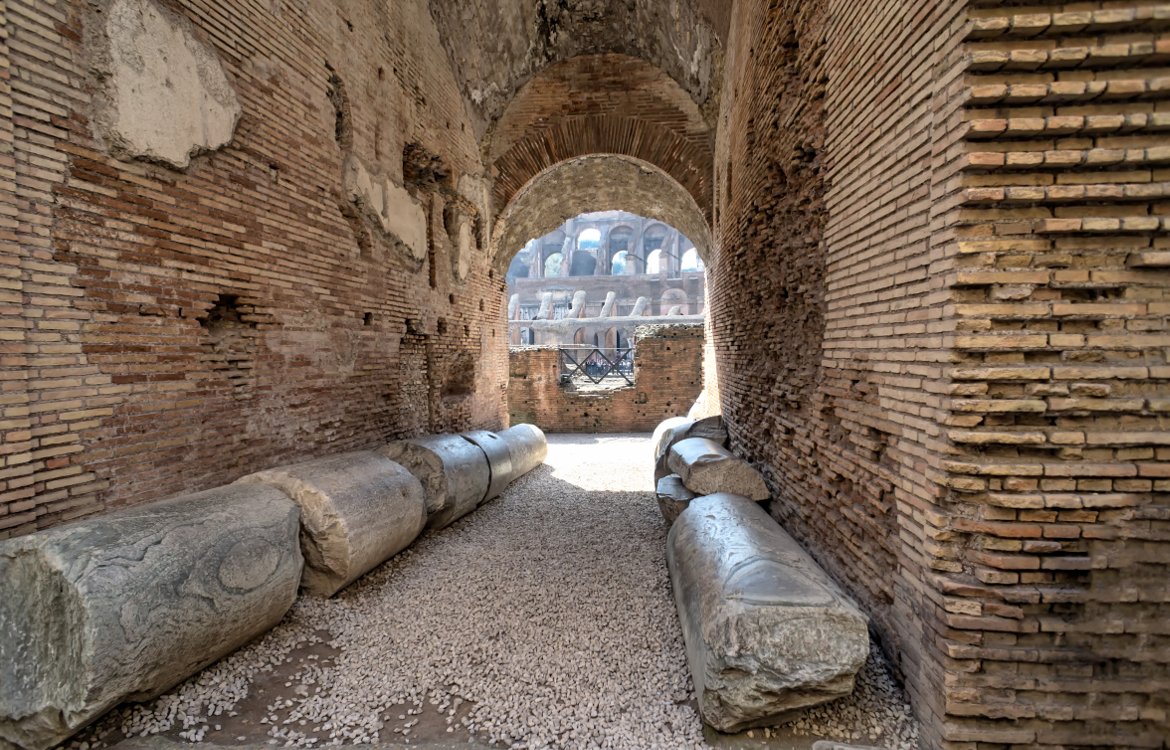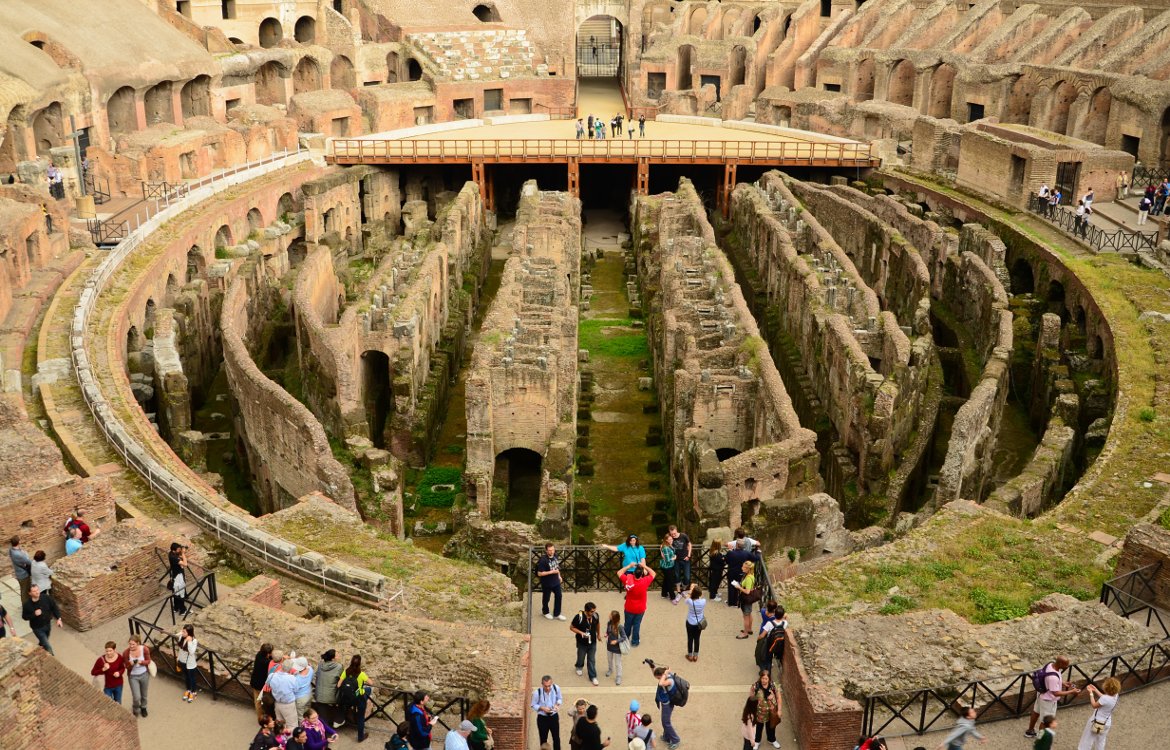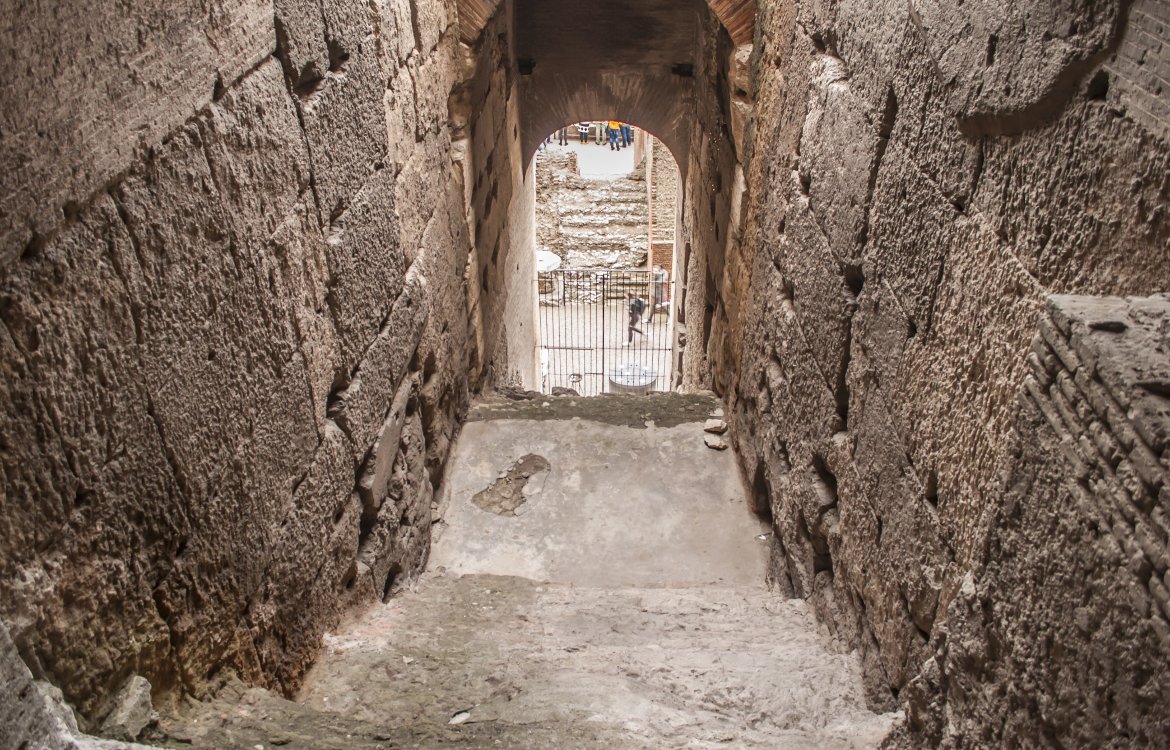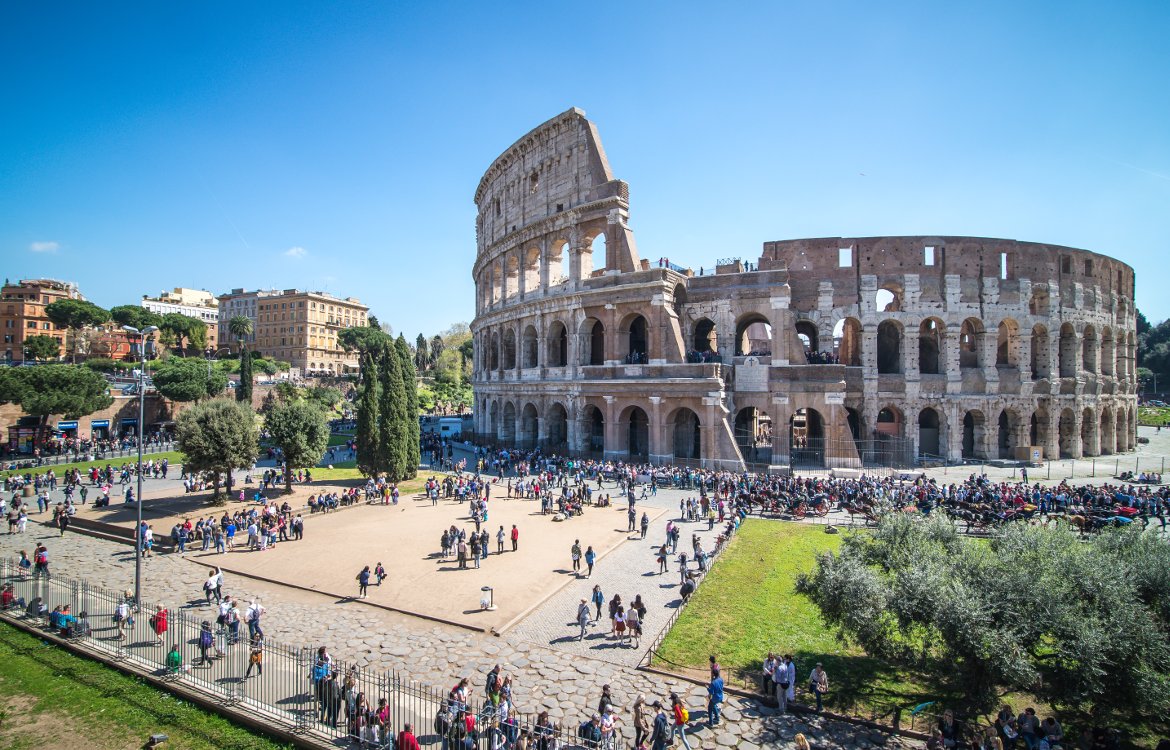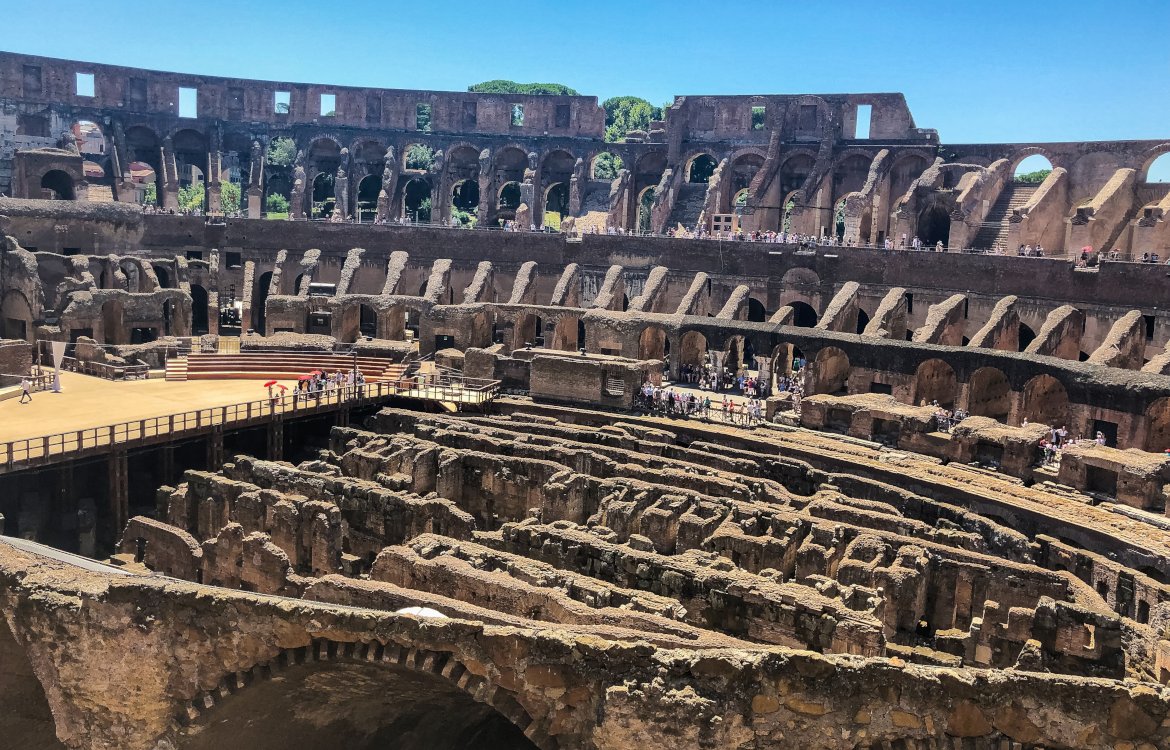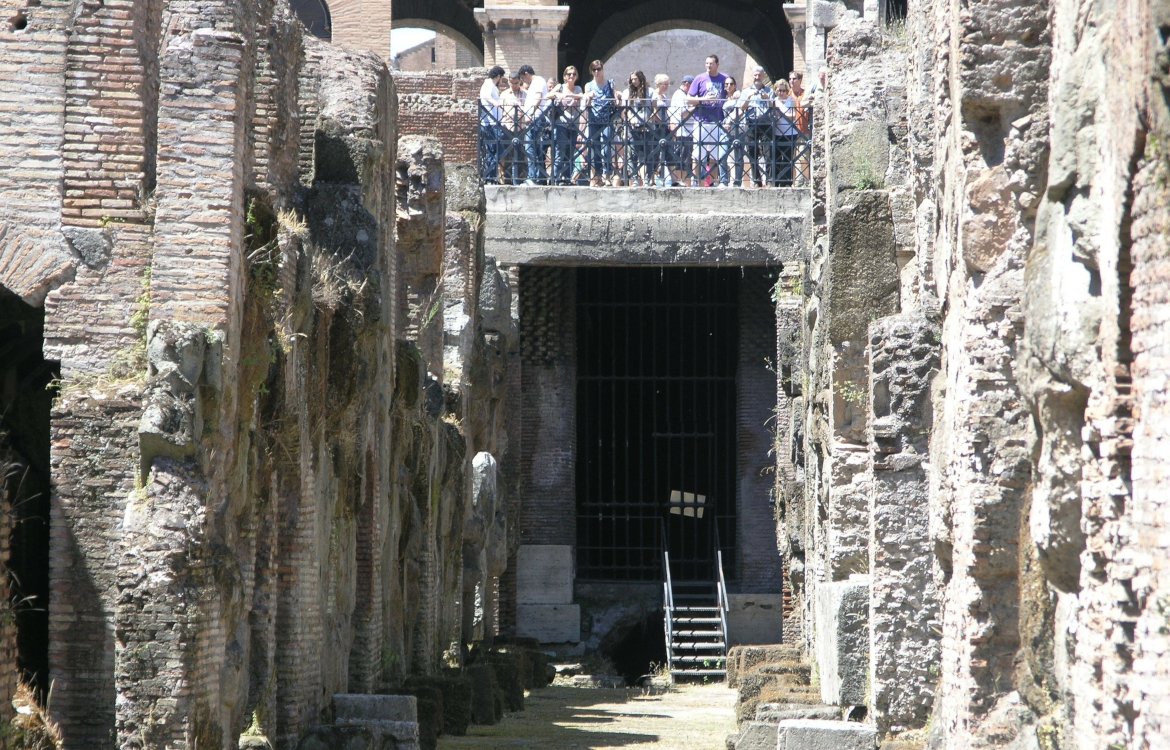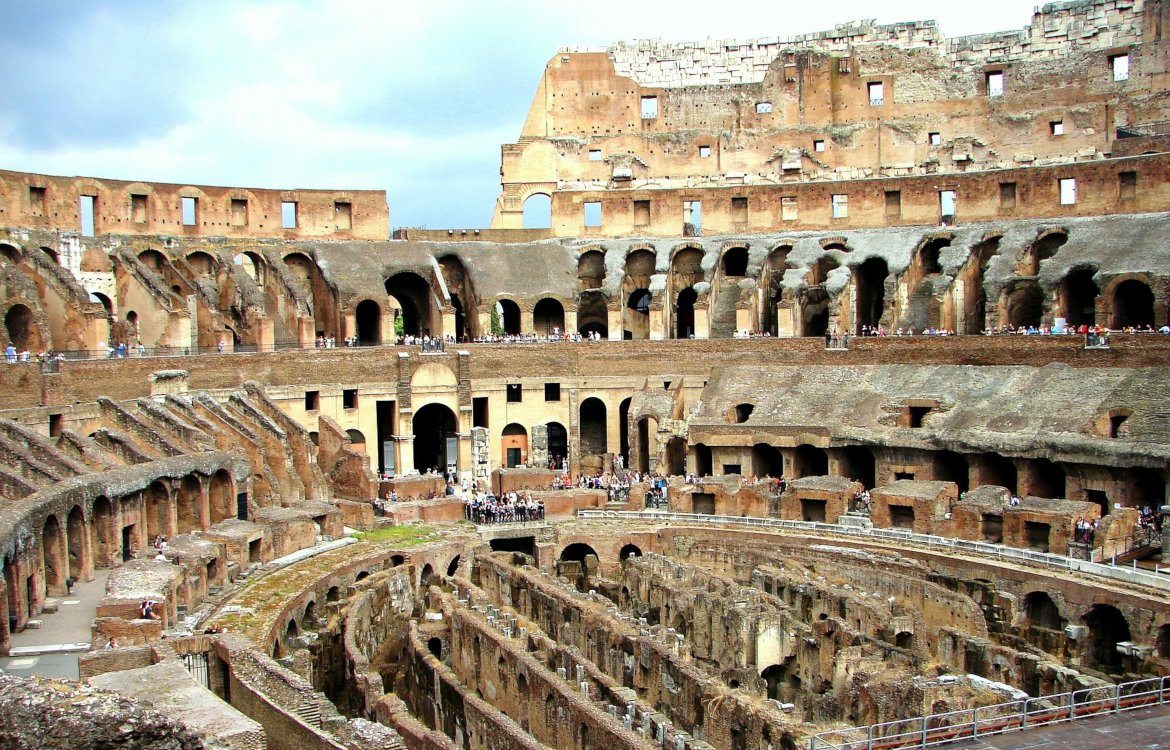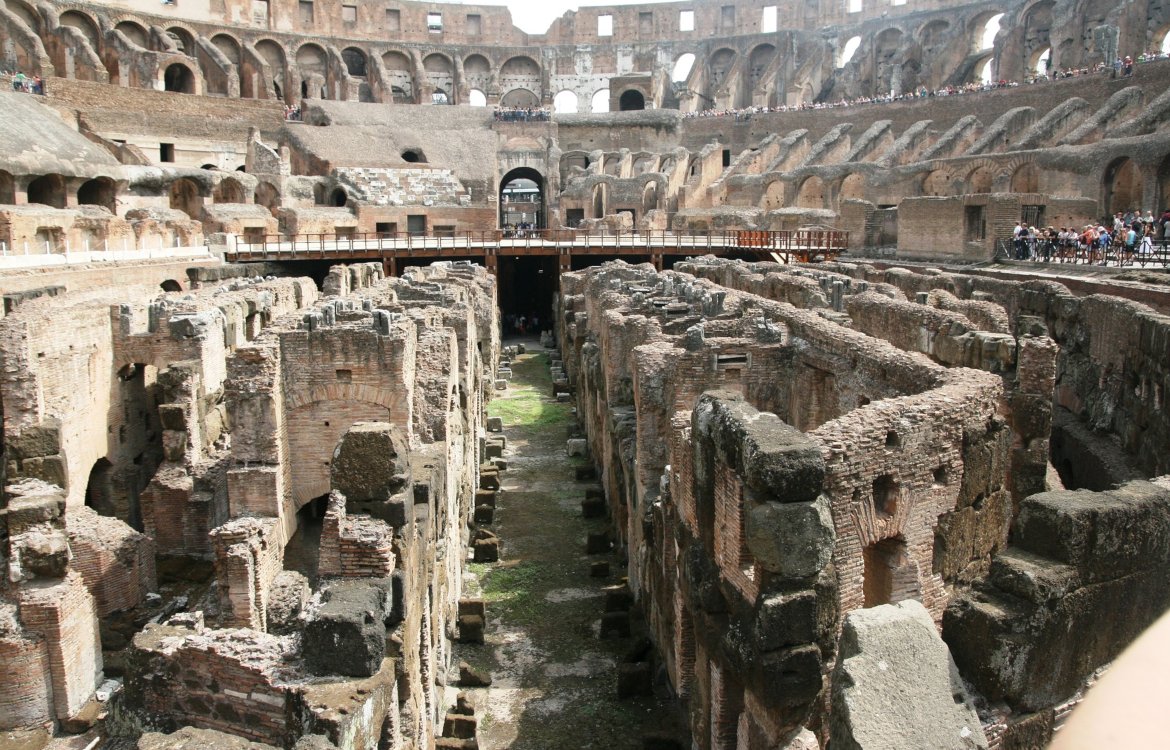 4.8 stars out of 5 from 14 ratings. See all 9 reviews
There've been a great many changes to tickets and tours of the Colosseum over the past year or two, and many offerings have been replaced after just a short time. This means that reviews accumulate, then something changes, and it's back to square one with reviews.
The reviews here, then, are for the latest version of this tour, but you'll likely want to look at our collected Colosseum Dungeon Tour reviews as well.
SL, Mexico
20th Dec 2019
Great guide
MM, United Kingdom (Great Britain)
19th Dec 2019
Great tour with a really engaging and knowledgeable tour guide. She really made it interactive and informative and made the whole tour a great experience. Highly recommended
AM, United Kingdom (Great Britain)
28th Nov 2019
Tour guide was very well informed and patient.
NW, New Zealand
3rd Oct 2019
I booked Colosseo, Domus Aurea, Vatican, Pompeii and Borghese Gallery with you. All were excellent skipped all lines and so easy! I would recommend Ticket Italy to ALL travellers to Rome! Thank you very much!
JU, United Kingdom (Great Britain)
22nd Apr 2019
Great Guide for the tour.
MP, United Kingdom (Great Britain)
1st Mar 2019
We found the tour very interesting, the guide was very good and conveyed her enthusiasm and knowledge very well. The groups are small so there is time and space to see everything and to ask questions.