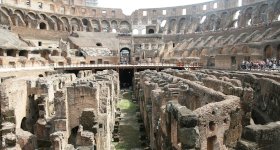 Colosseum belvedere & dungeons tour. 1.5 hours (with ebook guide)
Rapid confirmation.
A combined ticket for the Colosseum dungeons and the 'belvedere' (upper levels) guided tours including a downloadable 'Colosseum and Roman Forum' ebook guide in PDF, mobi and epub formats. It is only possible to visit these areas as part of a guided tour
The two tours have a combined duration of approximately 90 minutes and together include the Colosseum, the dungeons, the first tier of the Colosseum and, from late 2017, the third, fourth and fifth tiers, and any running exhibitions. It does not include a guided visit to the Forum and Palatine Hill area - your voucher will cover entrance to those areas, just that you need to visit by yourself.
These tours are very popular and supply is limited, so advance booking is very much encouraged. This is a 'combo' version of two other official tours (dungeons here, belvedere levels here) that offers both convenience and a saving in ticket price.
Please note that, for the fourth and fifth levels, access is often via some steep stairways, and, at top, you'll be 50 metres in the air, so it may not be for everyone; also note that should the underground areas be closed for whatever reason (for security reasons or due to flooding after heavy rain) then we will arrange a partial refund.
Unfortunately, current restrictions mean that we're unable to offer more than six people per time slot - if your group is larger than six people then you'll need to split your order across different times.
Important: Security measures have been increased at the Colosseum and, even though this tour is for entrance at a specific time, the authorities are currently telling all visitors to arrive approximately 30 minutes before entrance time. Please see this page for the most up to date information.
This is a full 'skip-the-queue' ticket. The tour lasts approximately 90 minutes. Go directly to the pick-up desk at the main entrance. The dungeon areas are uneven and largely unpaved, with the upper levels having steep access stairways, and as such this tour is not suited for wheelchair users or persons of markedly reduced mobility. Ticket valid for 2 days, so you may visit the Colosseum one day and the Forum the next. Voucher must be printed. You must print these vouchers in order to exchange them for your tickets - an email or a copy of the voucher on your phone or mobile device will not suffice. The date and time of your visit cannot be modified so please be sure to arrive on time - it's recommended that you're there at least 30 minutes before start time.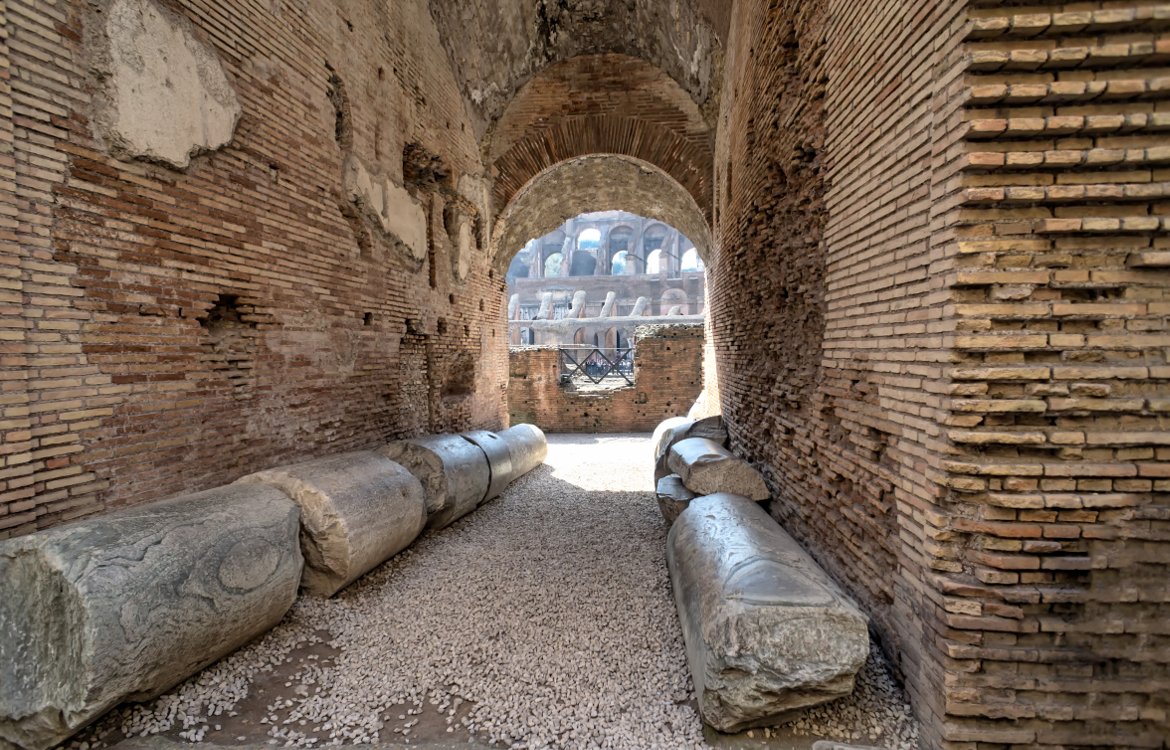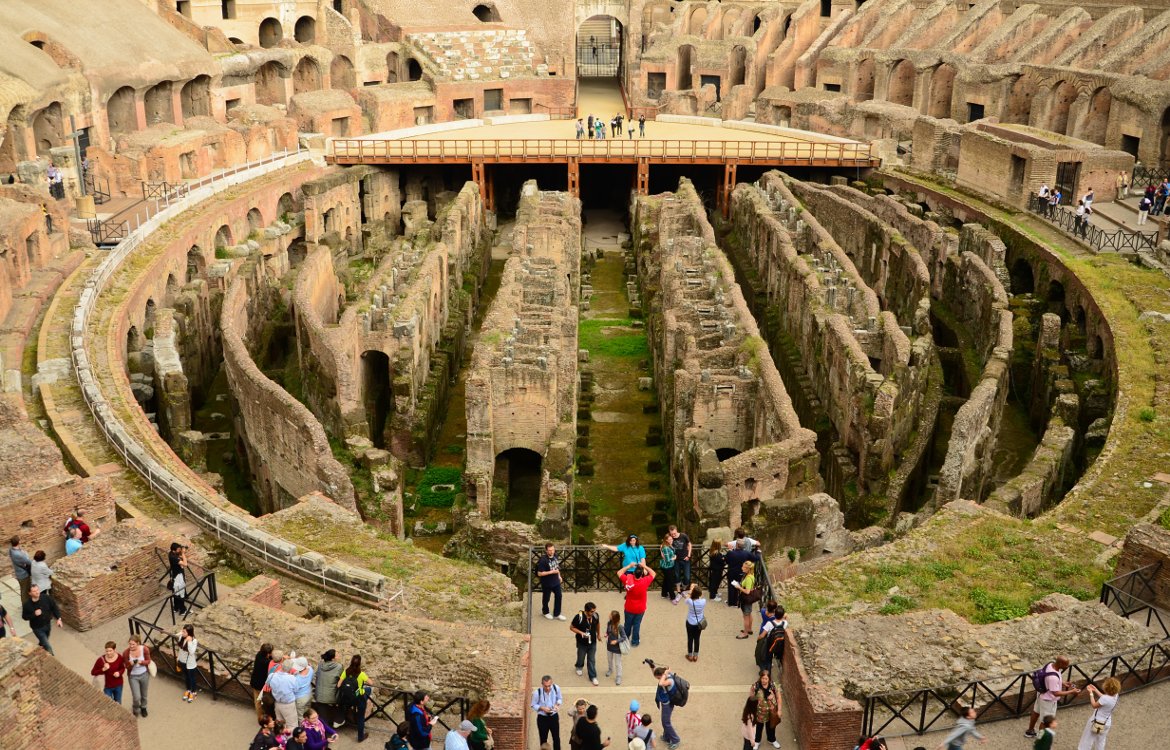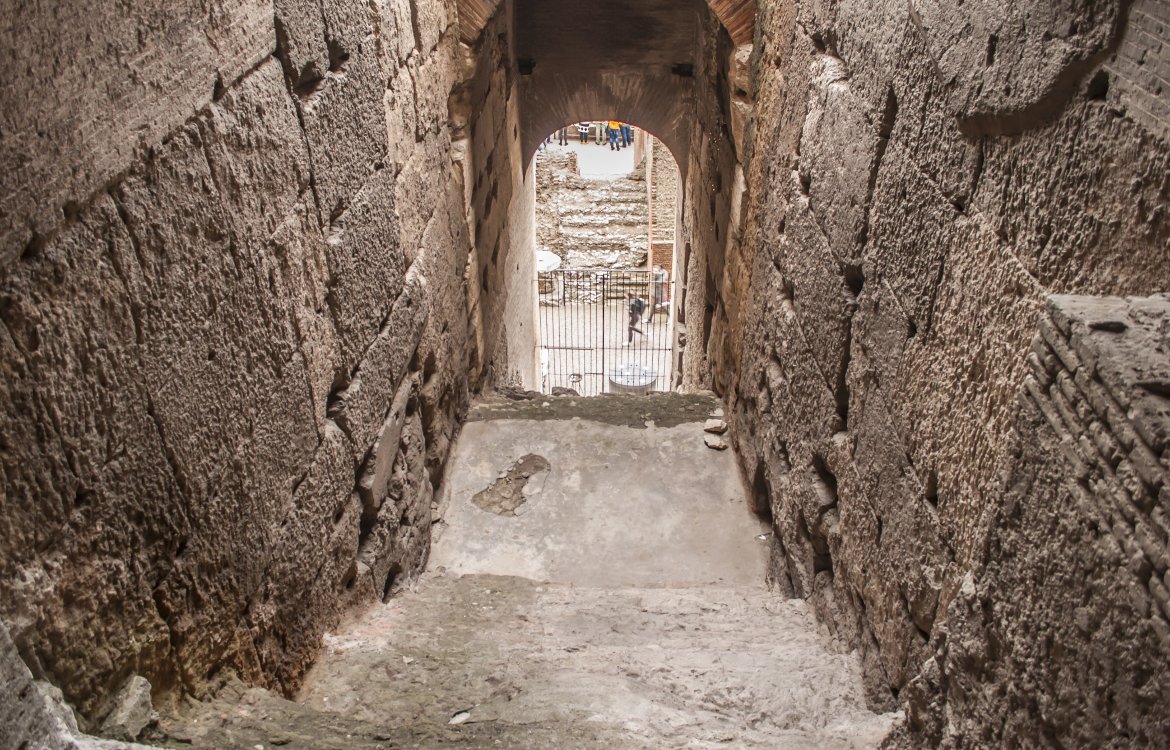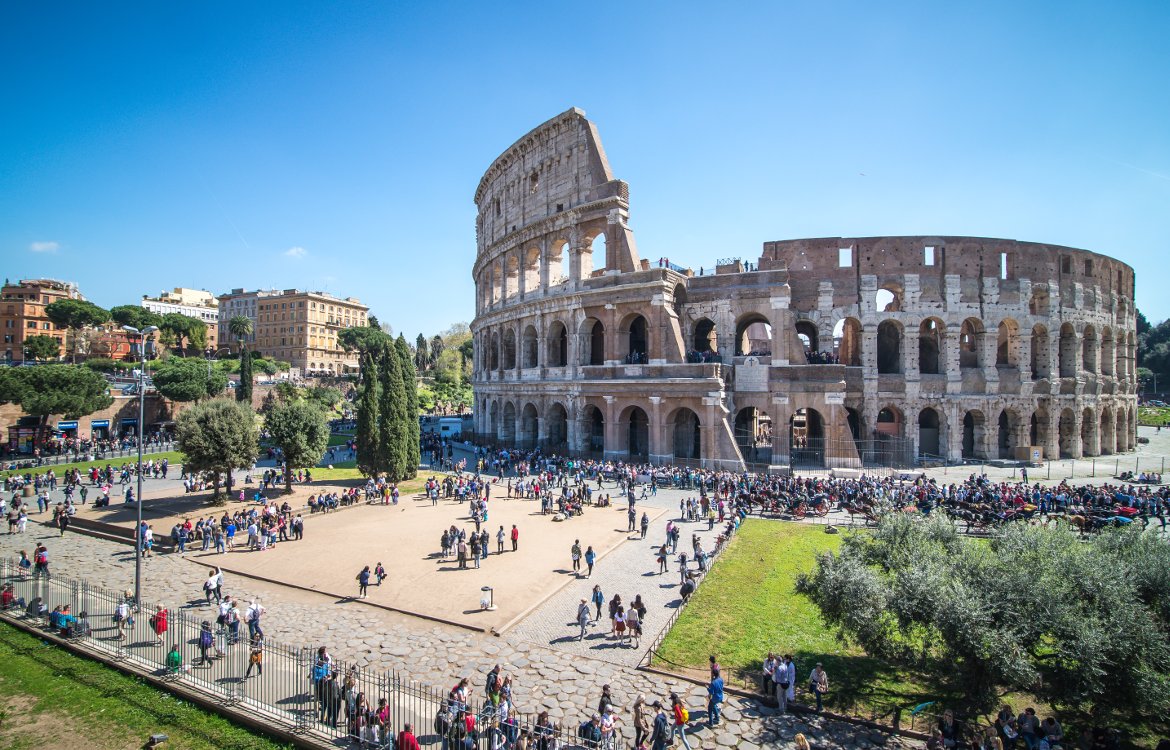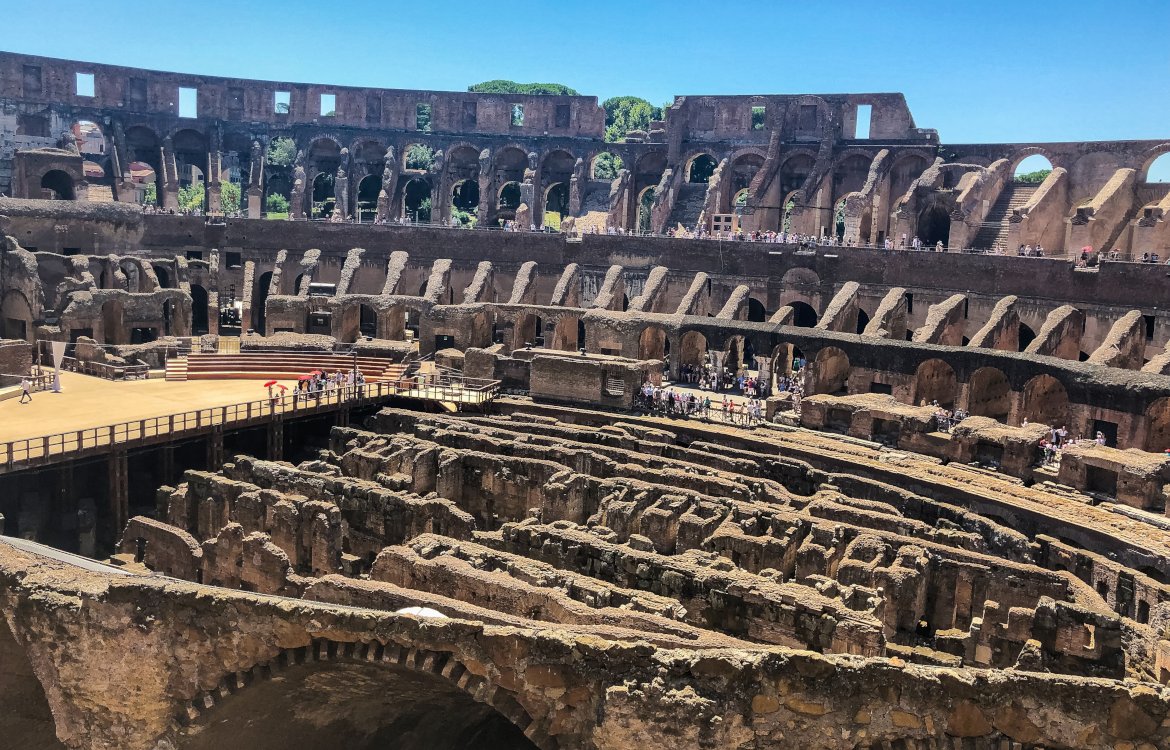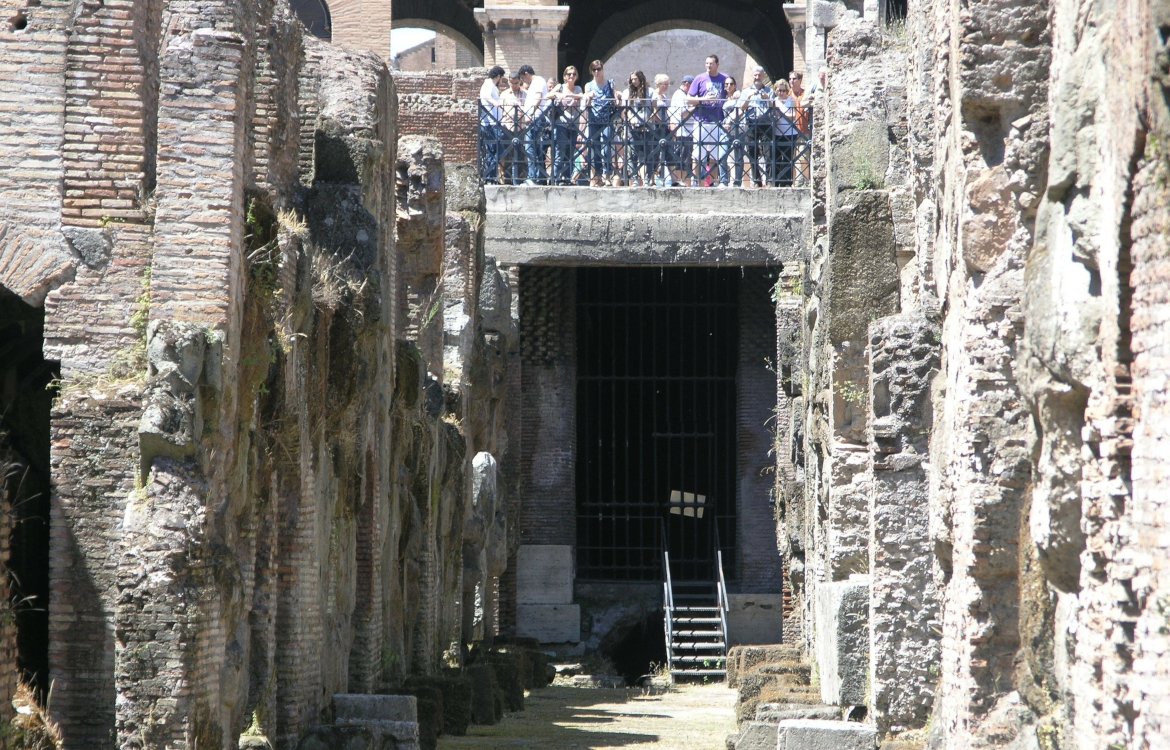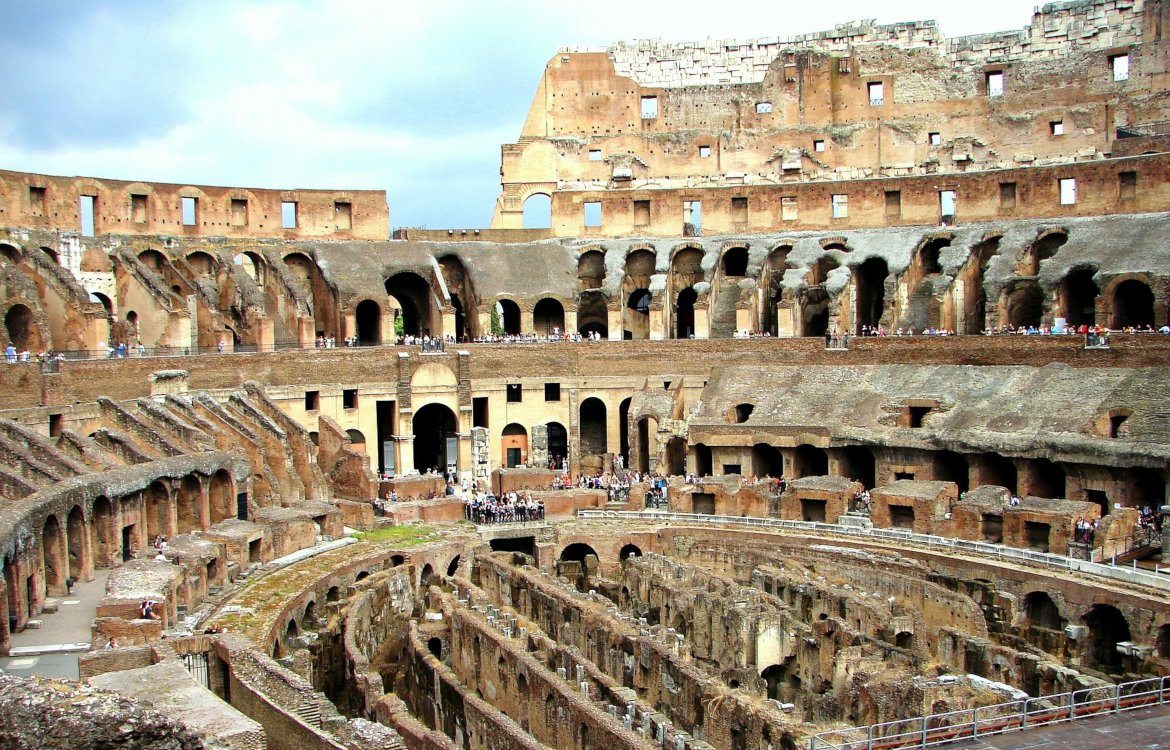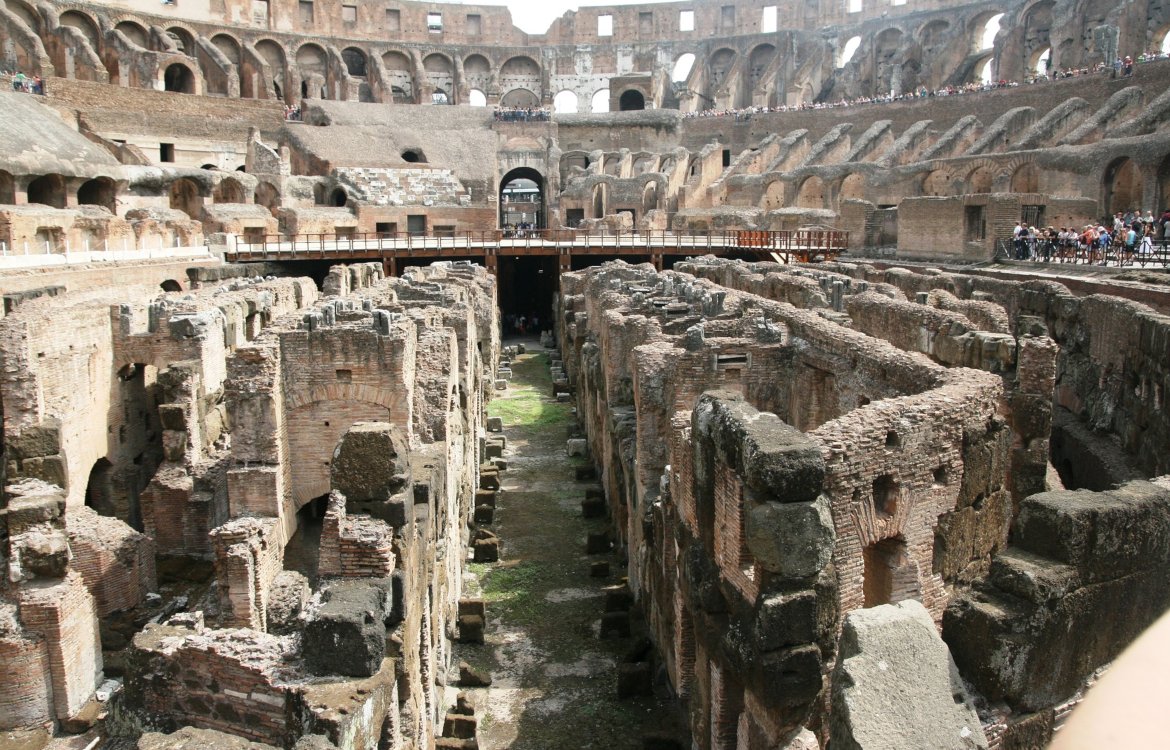 4.8 stars out of 5 from 25 ratings. See all 19 reviews
SK, United States
23rd May 2019
Our guide was fantastic. She really knew her information, knew how to impart it to adults and teenagers. She was able to keep it interesting without it being too technical or boring.
DH, United States
19th May 2019
Great tour just not on such a hot day . Must have Moreno shaded area in the Center
LP, United States
3rd May 2019
The tour guide was excellent! She encouraged the group to ask questions.
LR, United States
22nd Feb 2019
The guide was very knowledgeable and personable.
SS, Australia
31st May 2018
This tour is the best! Even though it was 35 degrees and very hot our guide made our tour as pleasant as she could given the circumstances of the heat. Always mindful to find shade. Loved seeing the Dungeons and being allowed way up the top of the Colosseum. Highly recommend this tour when in Rome. Thank you
EP, Canada
15th May 2018
Amazing Tour! I would highly recommend this tour!