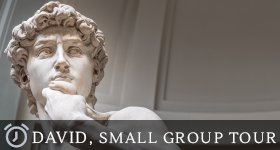 Michelangelo's David, Small Group Tour + Breakfast - 1 Hour
An all-inclusive skip-the-line guided tour of the Accademia and David with an official guide. Group size will be a maximum of 8 people and you'll finish the tour (60 minutes) enjoying a cappucino and croissant!
This is a small group tour - never more than 8 people - that will see you accompanied by your English speaking tour guide; the tour heads off at 8.15 in the morning and runs all year round, excluding Mondays when the Accademia is always closed.
We call this a semi-private group tour because your group will comprise 2 people at minimum and 8 people at maximum - you'll enjoy being escorted around the Accademia as part of a friendly, intimate party. You'll also be entering well before the crowds build up, and your guide will show you from room to room in a far less crowded atmosphere than is often encountered.
The art tour lasts an hour, and your fully-qualified guide will help you understand (and admire) the incredible fluidity, strength, and grace of the statue of David, as well as exploring other notable pieces such as Michelangelo's Pieta, Prisoners and St Matthew.
You'll miss none of David, nor other important works by Michelangelo, and both body and soul will be catered for as the tour ends, after 60 minutes, with a capuccino and croissant included in the price.
Voucher can either be printed or on mobile device. These are full skip-the-lines tickets, all fees and exhibitions included. Tour lasts approximately 60 minutes, plus time for breakfast afterwards. Tours will comprise no more than 8 people. You'll meet directly outside entrance the reserved entrance to the Accademia. This is a group guided tour and you will be listening to the guide via headsets - this is official policy of the Gallery. Wheelchair accessible.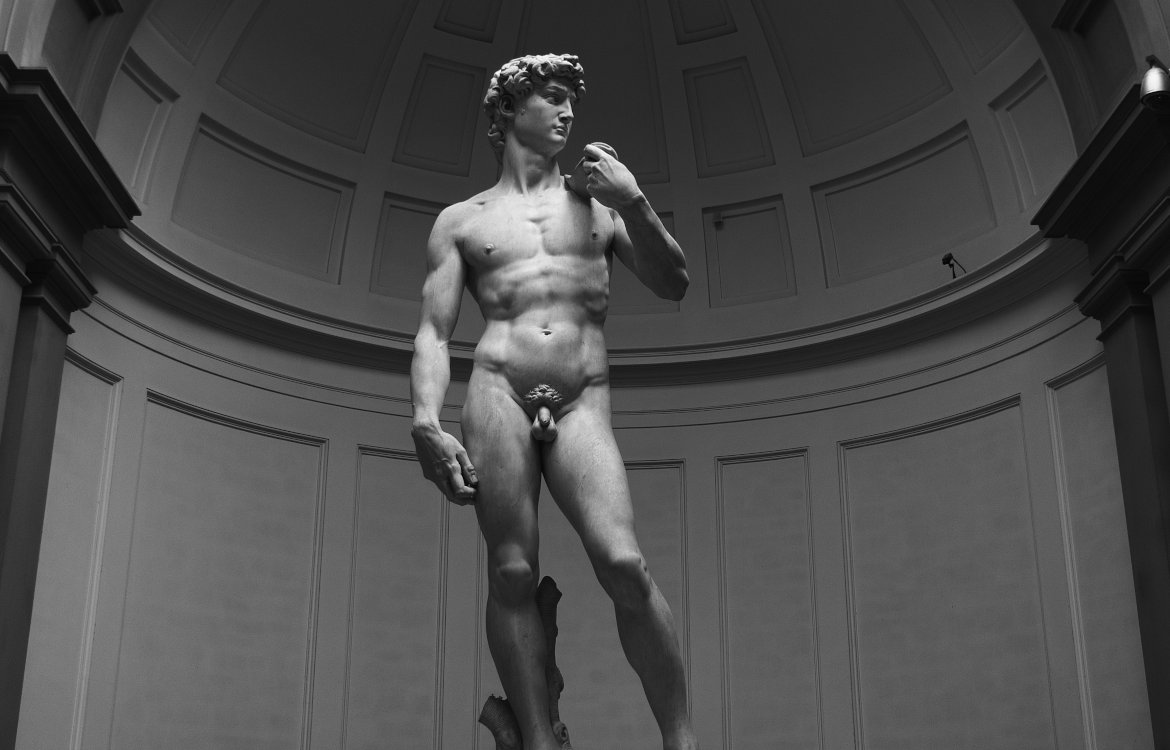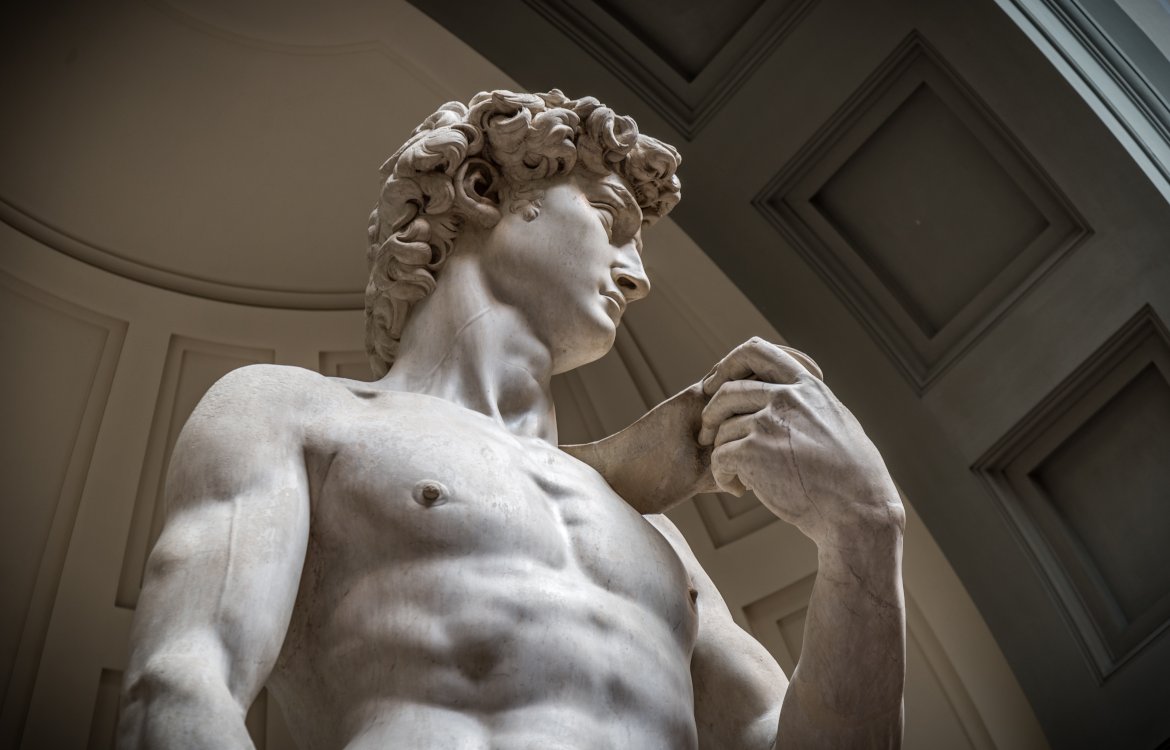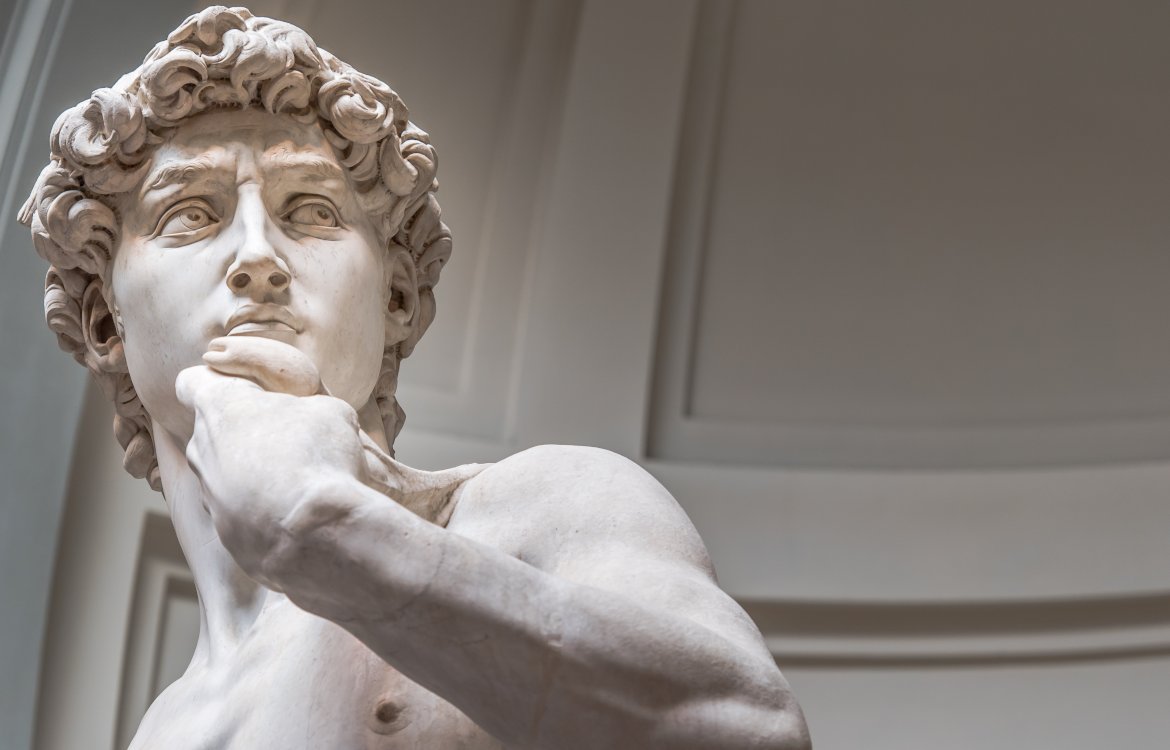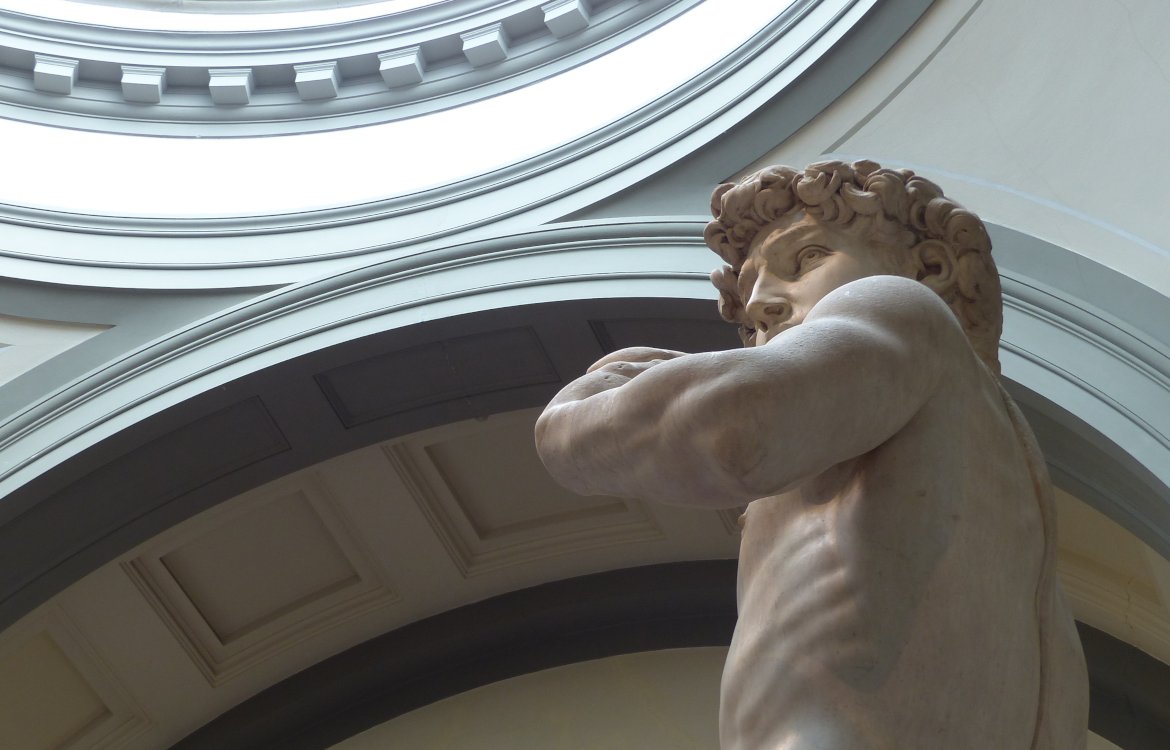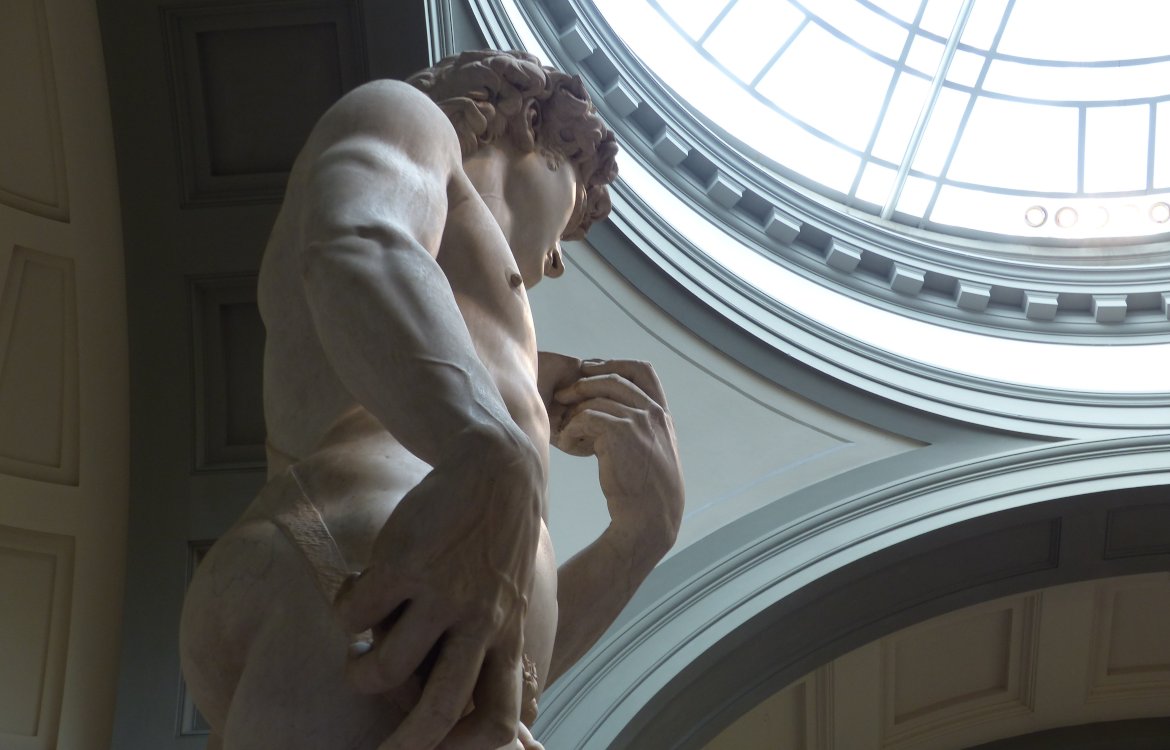 5.0 stars out of 5 from 1 ratings.
TW, United States
26th May 2019
This tour was really good. Our guide Lucia was very informative and enthusiastic. She looked after us very well and we had a great experience. Would highly recommend her.