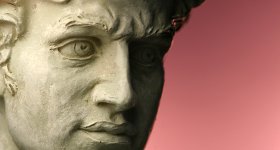 Michelangelo & David, Small Group Tour
Rapid confirmation.
From David to David - The Michelangelo's David and Accademia Gallery Tour takes you from Piazza della Signoria, where the original David stood, to the Accademia Gallery where this iconic masterpiece now resides. A small group (max 10 people) tour.
Get the background to this most famous of sculptures in the company of a knowledgeable and English speaking professional guide.
This two hour tour focuses on Michelangelo's David, the sculptural masterpiece depicting the biblical hero who defeated the giant Goliath. You will explore the history of this great statue, from its 370 year residence in Piazza della Signoria (which is why we have chosen the start the tour here) and its political and social implications at the time, and discover the unique Gallerie dell'Accademia where your guide will share a deep knowledge of Florentine art and history.
Your tour, which is conducted entirely in English, begins in Piazza della Signoria from where you will walk through the streets to the Accademia while your guide explains the historical and artistic detail of your surroundings. You will be shown around the museum where along with David there are five other original (and unfinished) Michelangelo statues, the four Prisoners and St Matthew, as well as many other works of Florentine art.
At the end of this two hour guided tour you are welcome to stay and look round the gallery on your own.
Voucher can either be printed or on mobile device. These are full skip-the-lines tickets, all fees and exhibitions included. Tour last roughly two hours - feel free to remain inside afterwards. You'll be meeting in the centre of Florence. Wheelchair accessible. This is a group guided tour and you will be listening to the guide via headsets.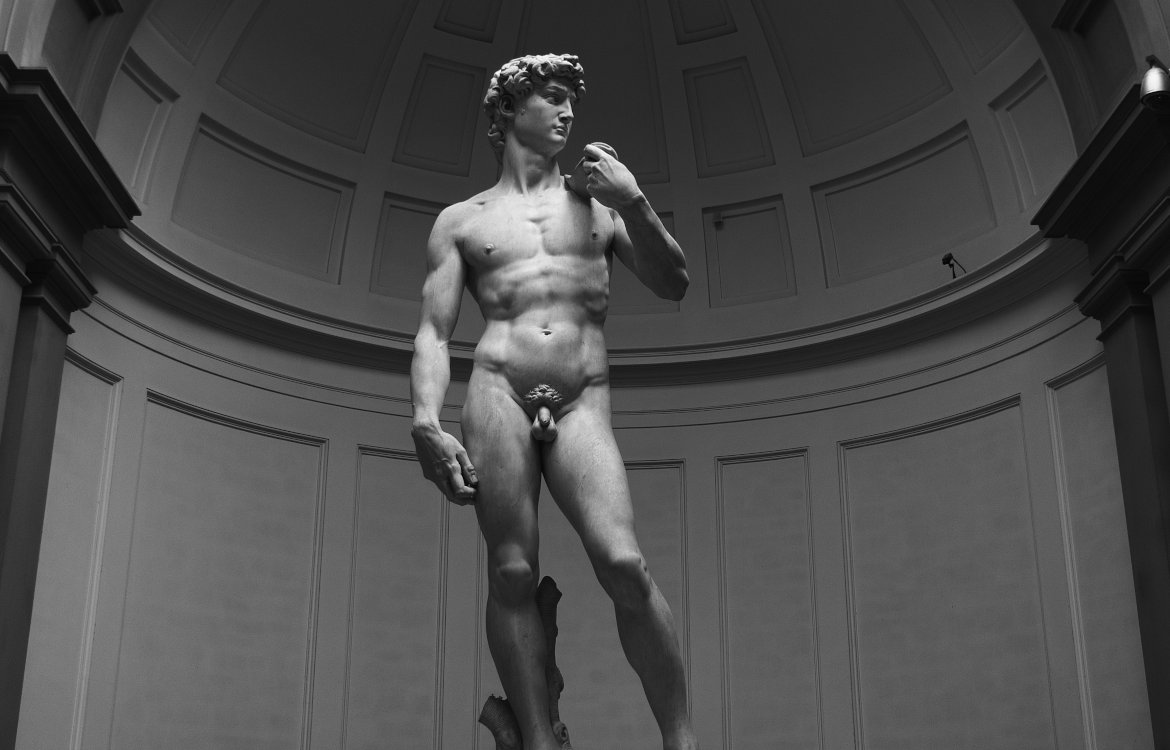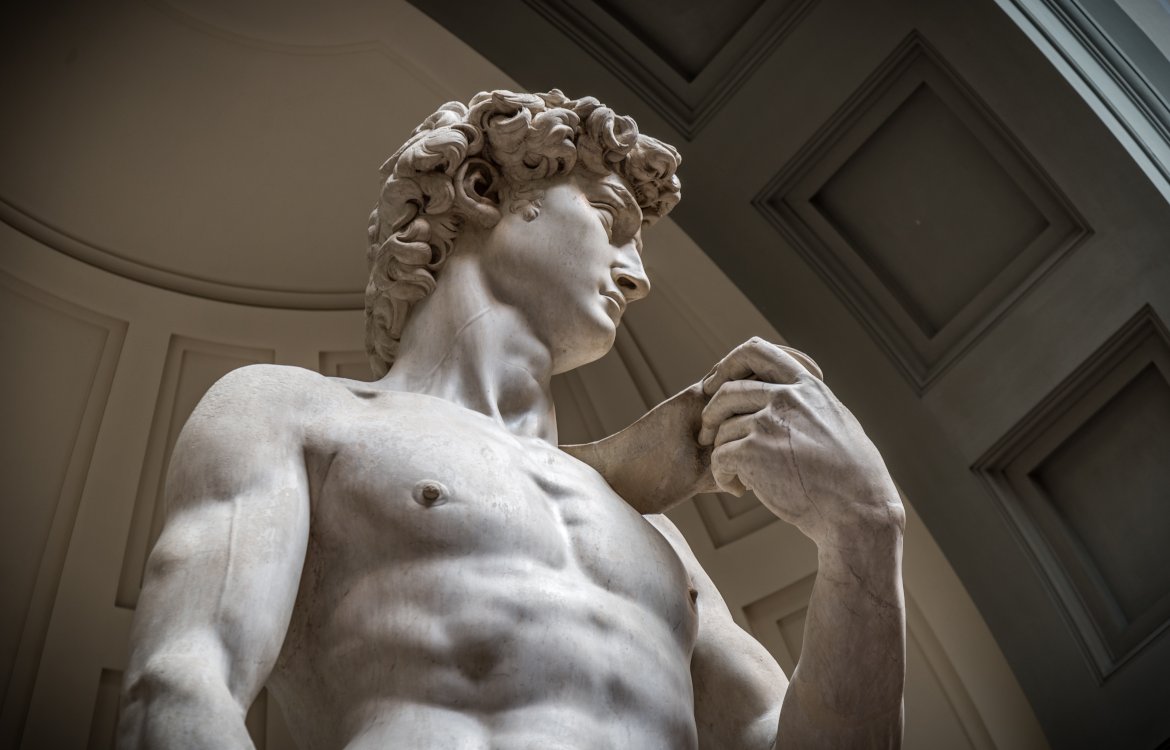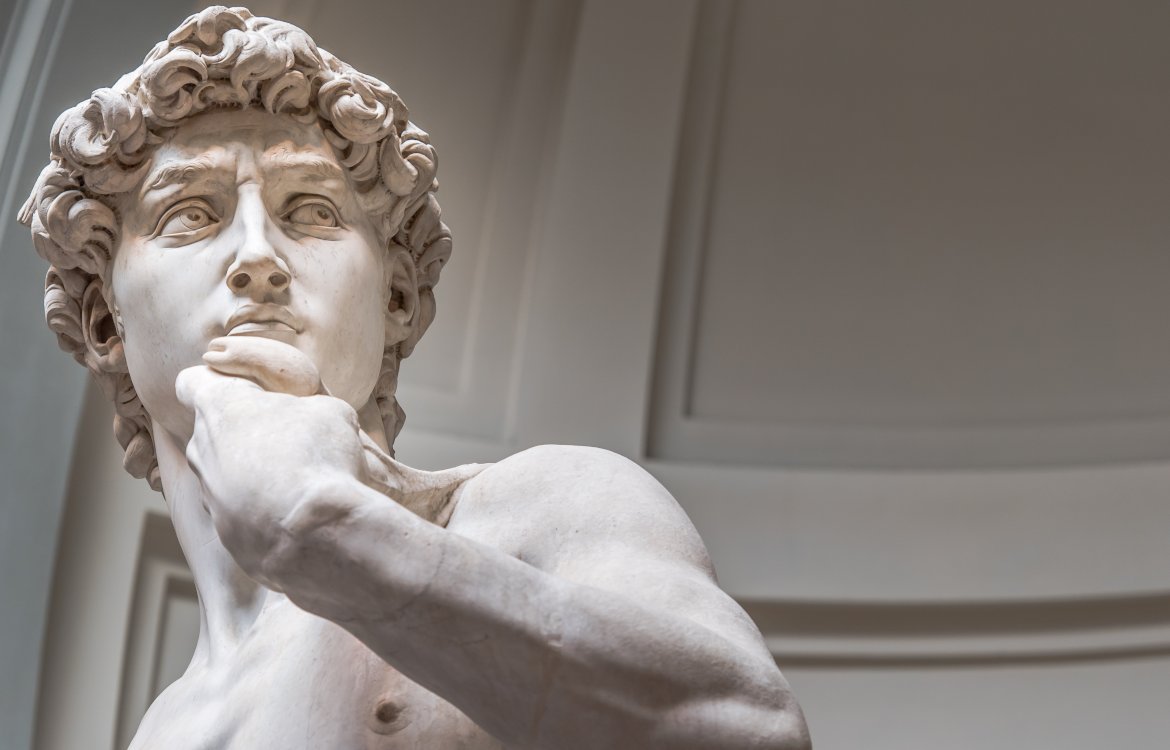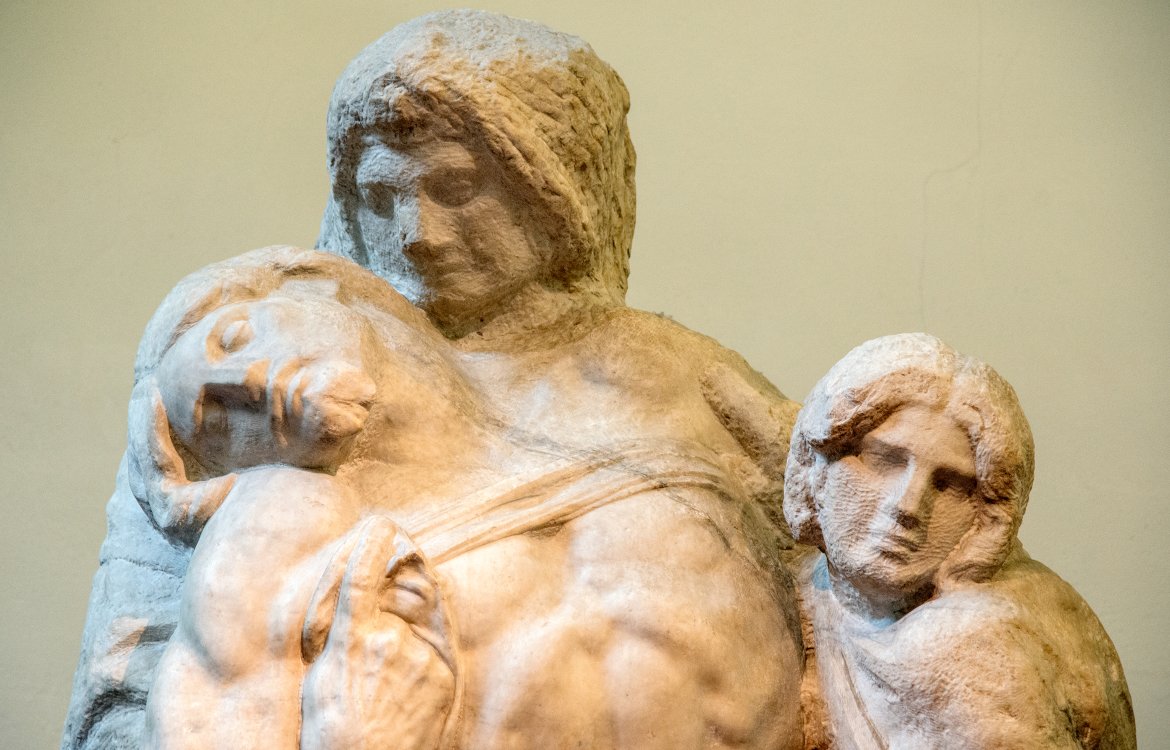 As this is a new offering we do not yet have any customer reviews. Watch this spot - we'll be posting reviews as soon as we receive them!