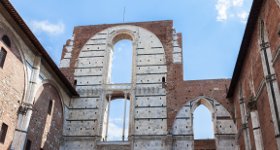 Siena Duomo and The Gate of Heaven
This ticket covers everything included in the standard 'Siena Duomo pass' and, additionally, allows you to freely explore the splendidly decorated rooms of the Gates of Heaven (Porta del Cielo), previously closed to the general public. You can spend up to half-an-hour in the rooftops, and then as much time as you want in the Cathedral (opening hours allowing). Please see the video further down this page for a glimpse of what to expect.
Your visit to the 'Gates of Heaven' will need to be on the date selected and you will have to pick up your tickets 15 minutes before the specified start time. The pass is valid for 3 days and you may visit the other places covered by the pass as you wish.
The cathedral complex dominates the skyline of Siena and with this single pass you may explore the whole of it, below ground, the interiors and their history, and a final visit to on high to enjoy some simply jaw-dropping views across Siena and the surrounding Tuscan countryside.
The pass covers: The Duomo di Siena (cathedral), Baptistery of San Giovanni, the cathedral crypt, the cathedral museum, the panoramic terrace of the Duomo Nuovo, the Oratory of San Bernardino and access to the 'Gate of Heaven' rooms high up in the cathedral roof space.
Standard opening hours are as shown below.
Mid April - November 1st, 10:00 – 19:00.
November 2nd - February 28th, 10:30 – 17:30.
December 26th - January 8th, 10:30 - 18:00.
Sunday closing time varies from 17.00 to 18.00, and please be aware that, as with all churches in Italy, unscheduled religious events or services may cause last-minute variations in timings and openings.
Please note that on Sundays the cathedral is closed until 13.30.
Each year there is usually a time when the incredible marble floors are uncovered - 'Scopertura Pavimento'. This inlaid marble floor is a magic carpete that is covered for most of the year – to protect it – comprising 56 panels from many a noted artist such as Sassetta, Domenico di Bartolo, Matteo di Giovanni, Domenico Beccafumi and Pinturicchio (the Hill of Wisdom).
For 2020 it is expected that the dates will be June 27th to July 31st and 18th August to 18th October - tickets also include access to this famous marble-graffito Pavimento del Duomo, described by Vasari as 'the most beautiful… largest and most magnificent… that was ever made'.
This is a full 'skip-the-queue' ticket. This pass is valid for three days. Includes access to the cathedral, crypt, baptistery, panoramic terrace, museum, and the 'Gate of Heaven' roof spaces. Voucher must be printed. You must print these vouchers in order to exchange them for your tickets - an email or a copy of the voucher on your phone or mobile device will not suffice. Due to a steep staircase this tour is not suitable for wheelchair users. Please remember that as this pass includes visits to religious places that you'll need to dress respectfully - to not do so risks being denied entrance.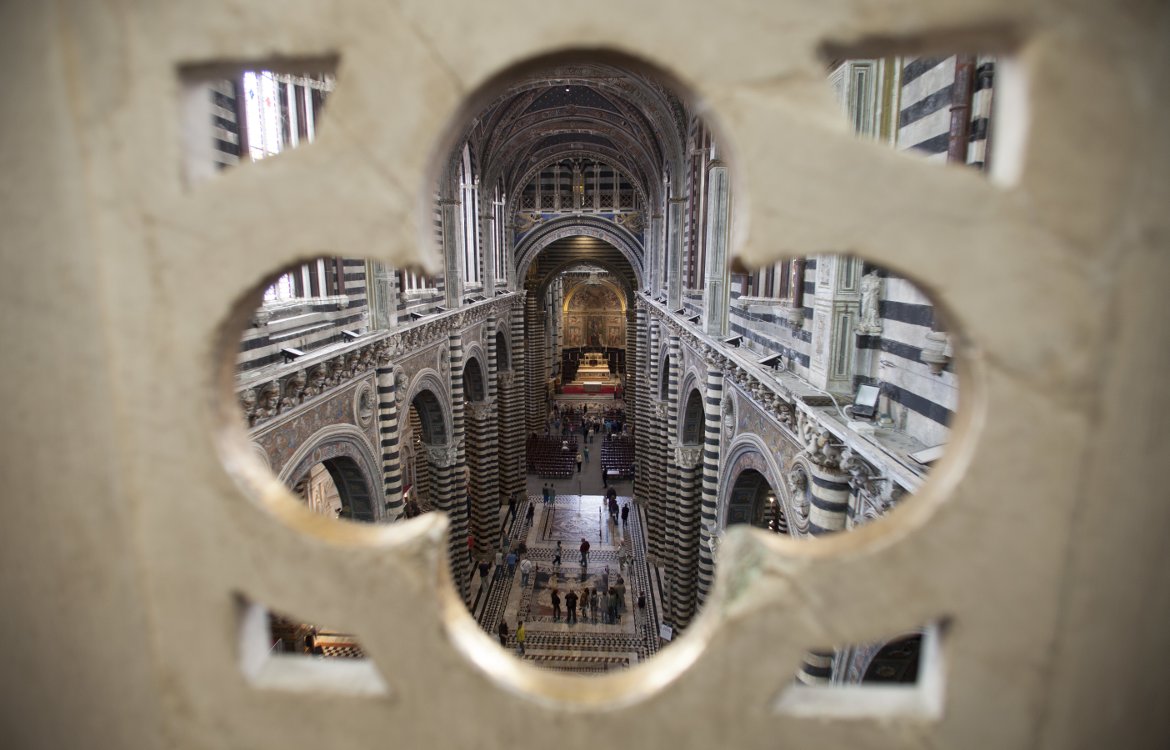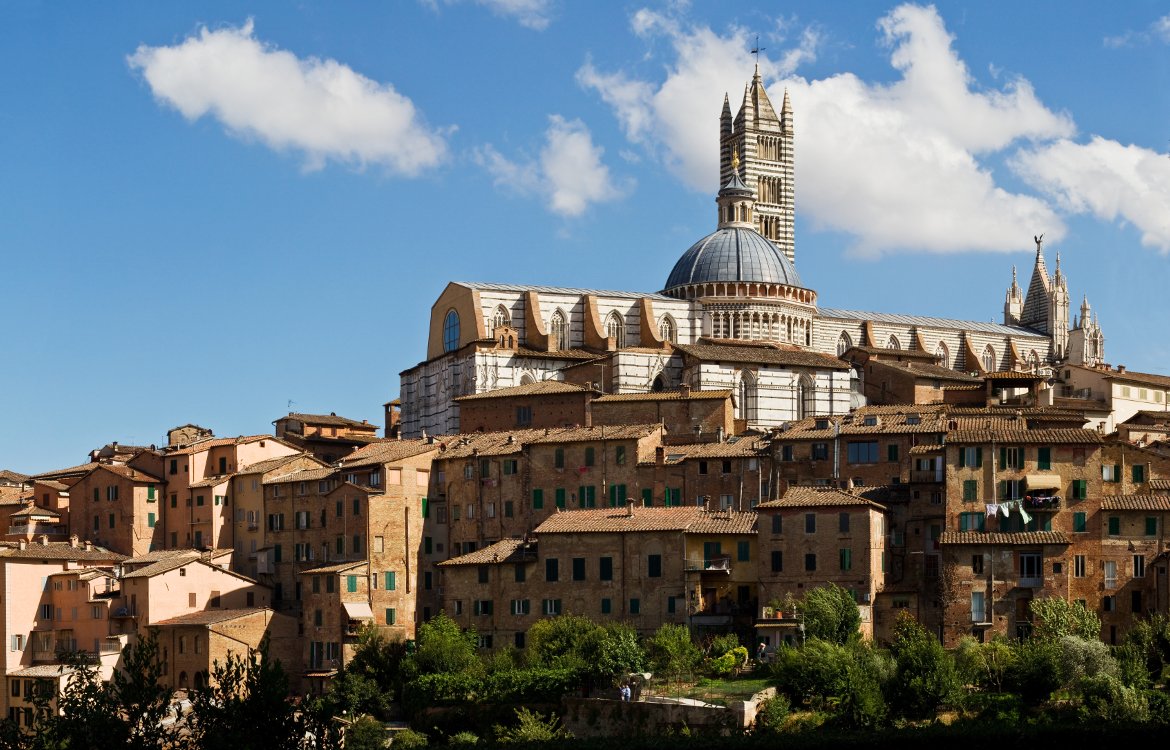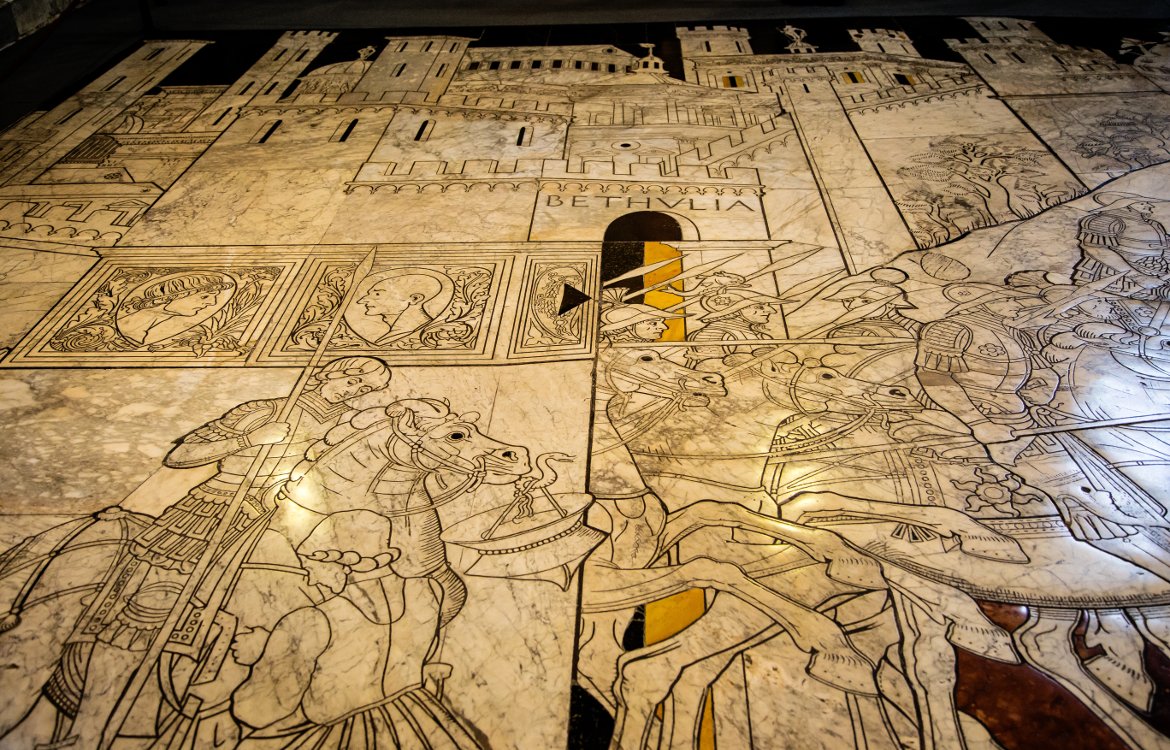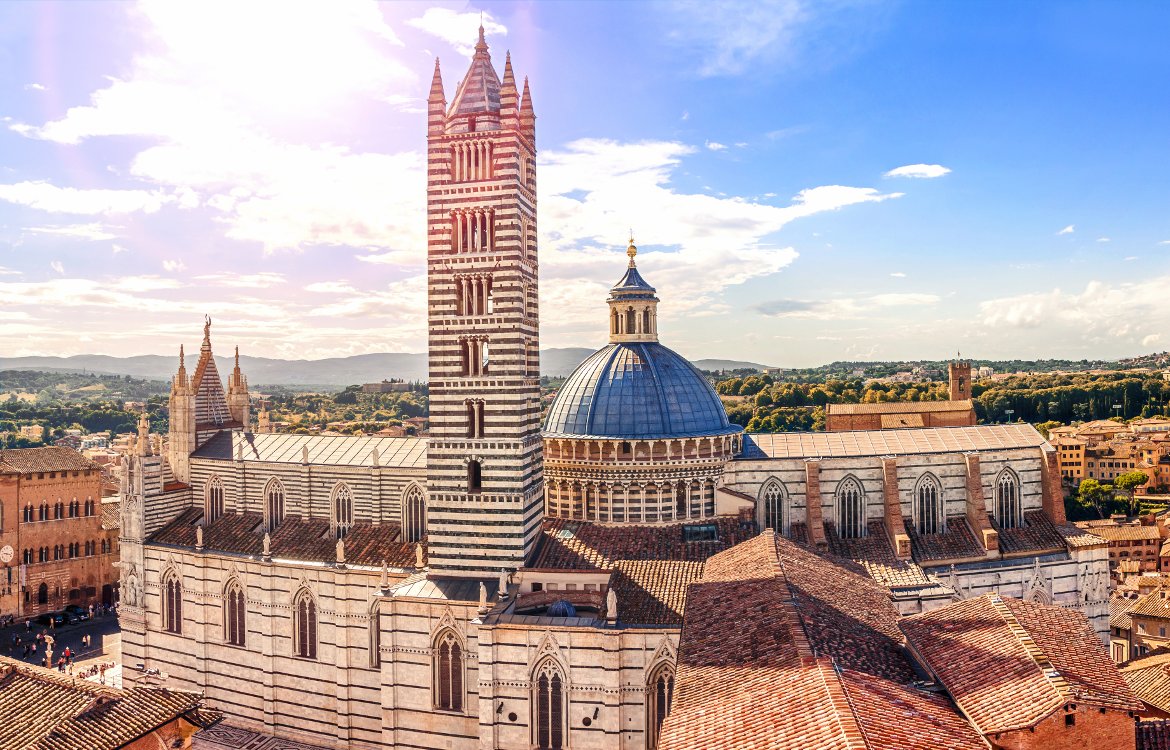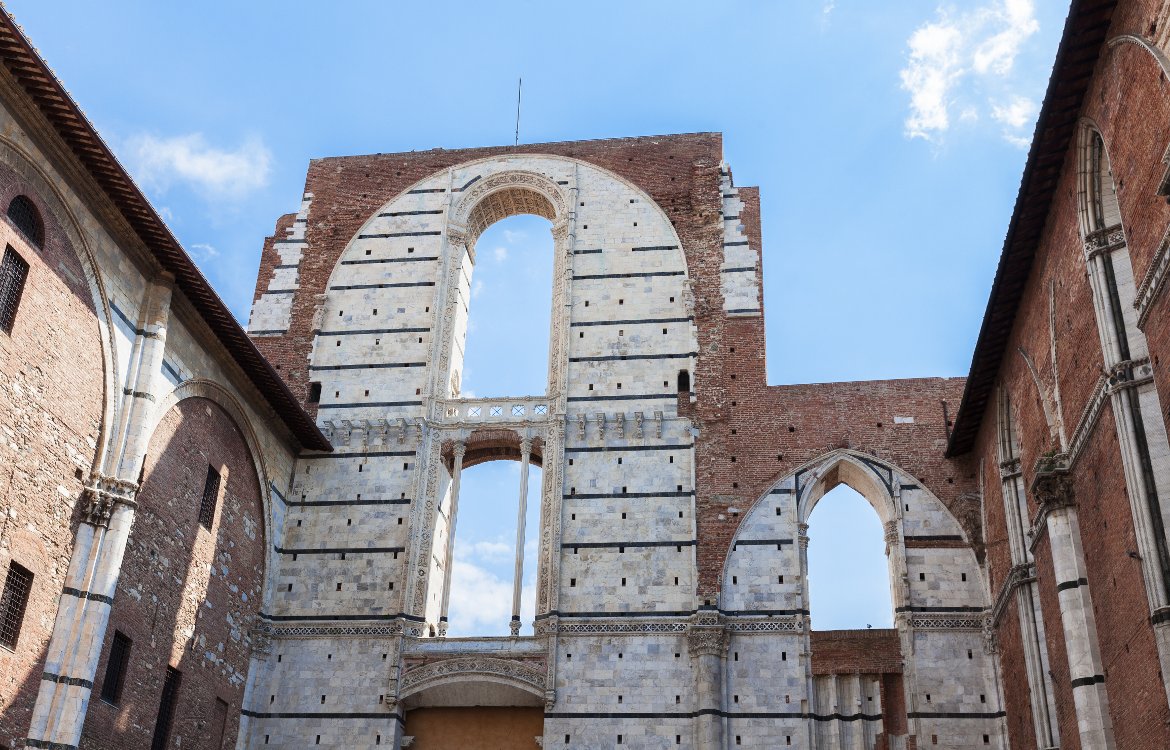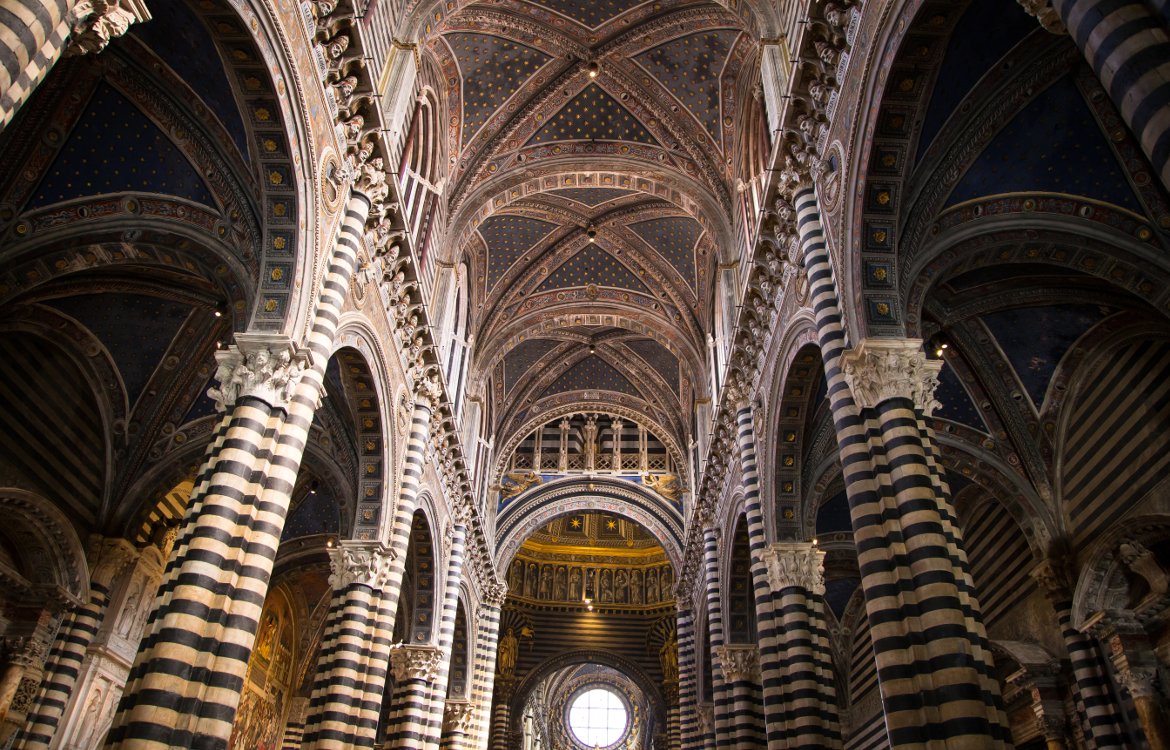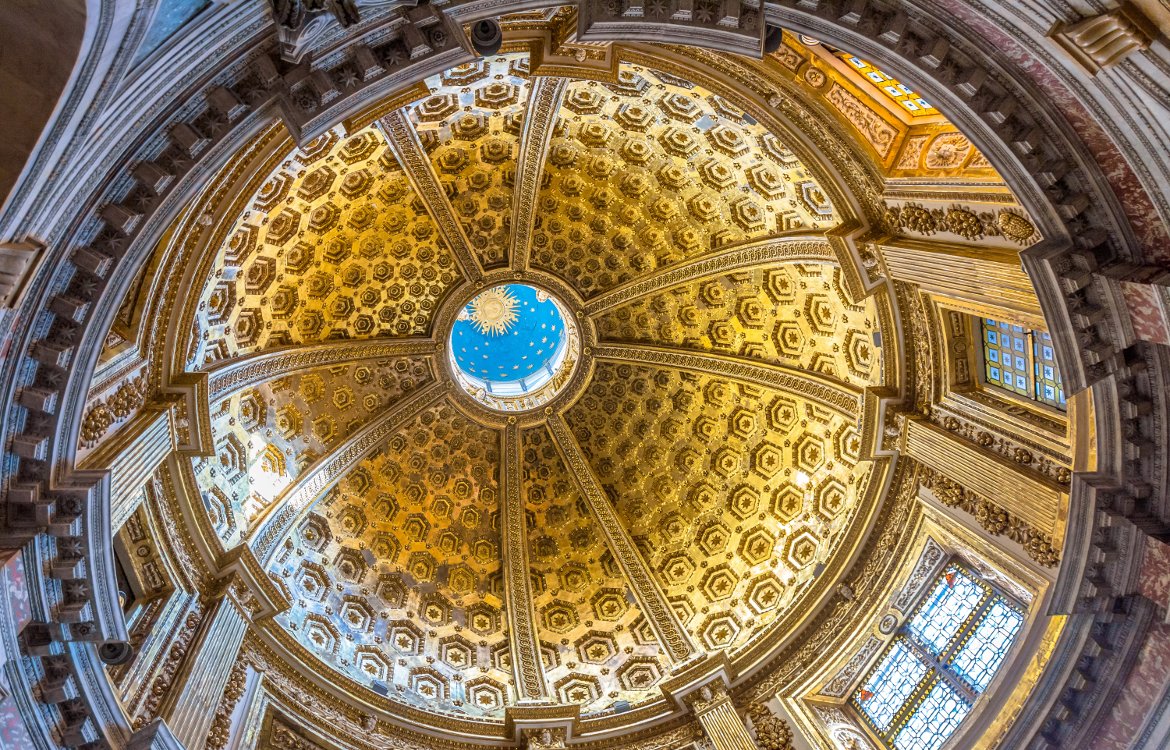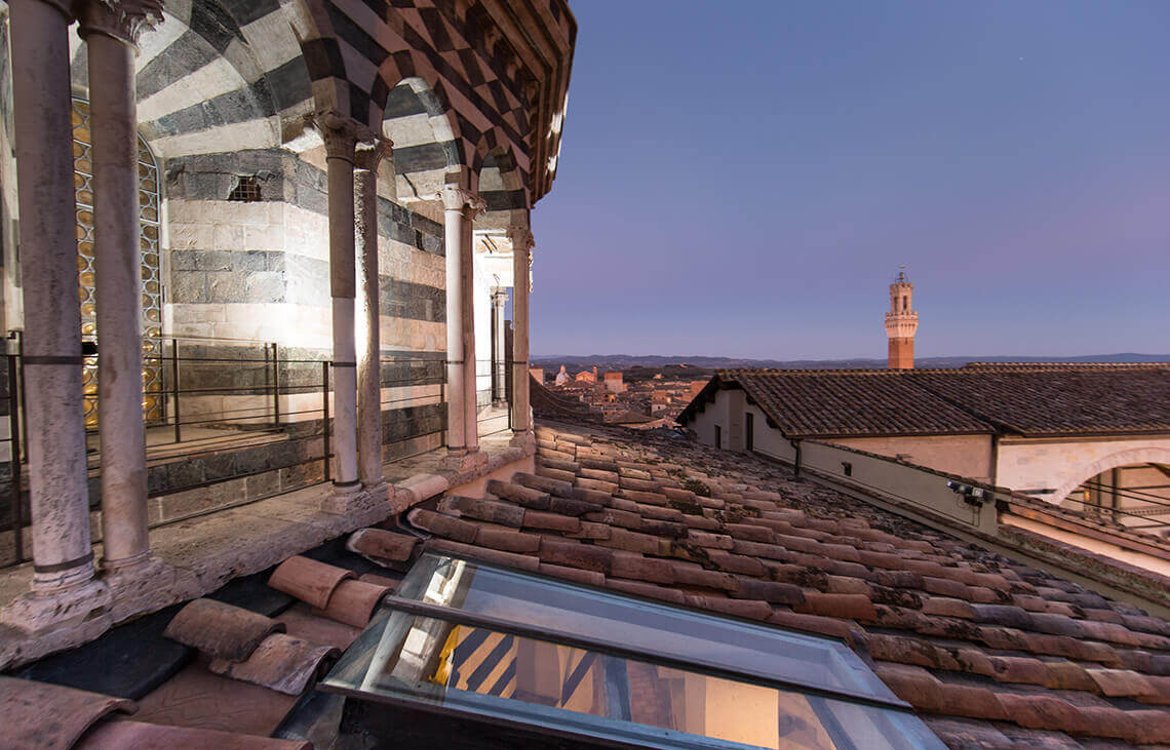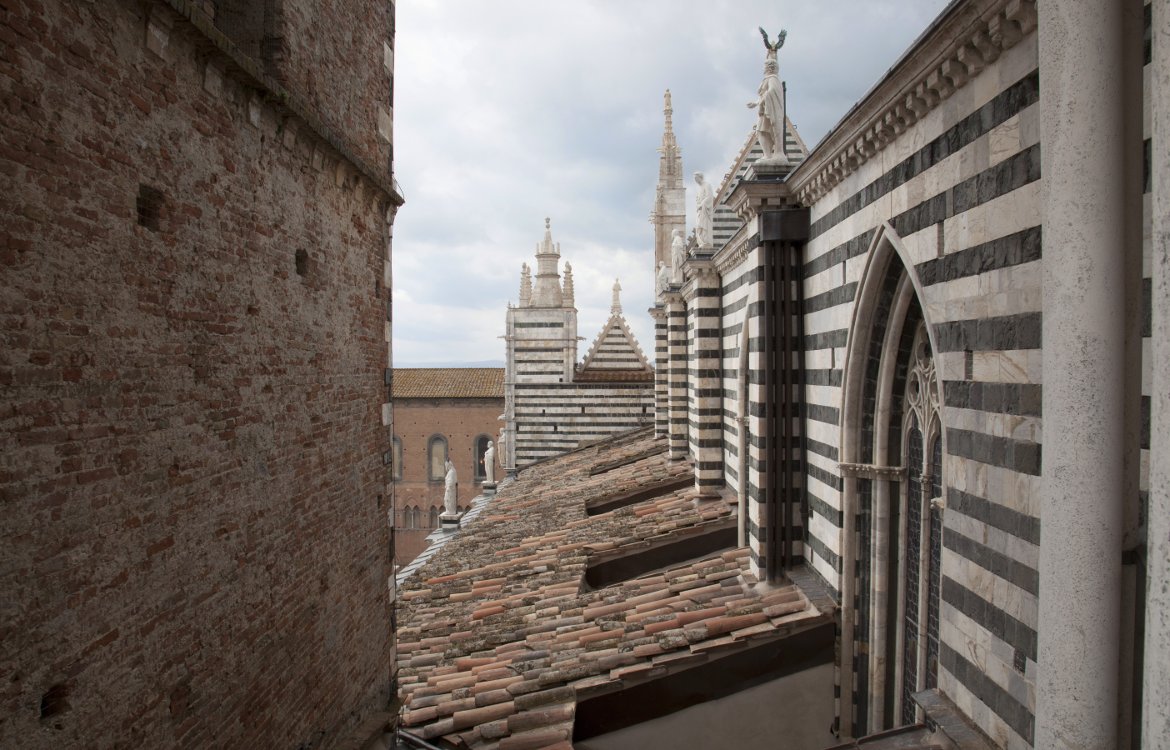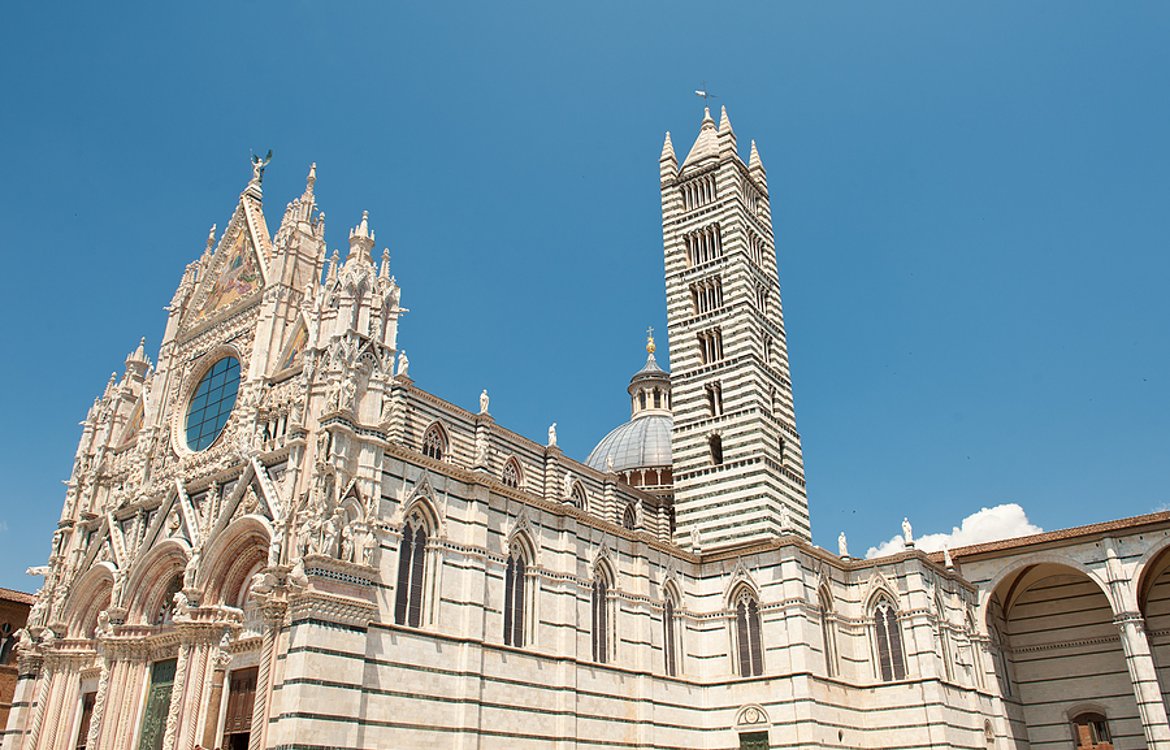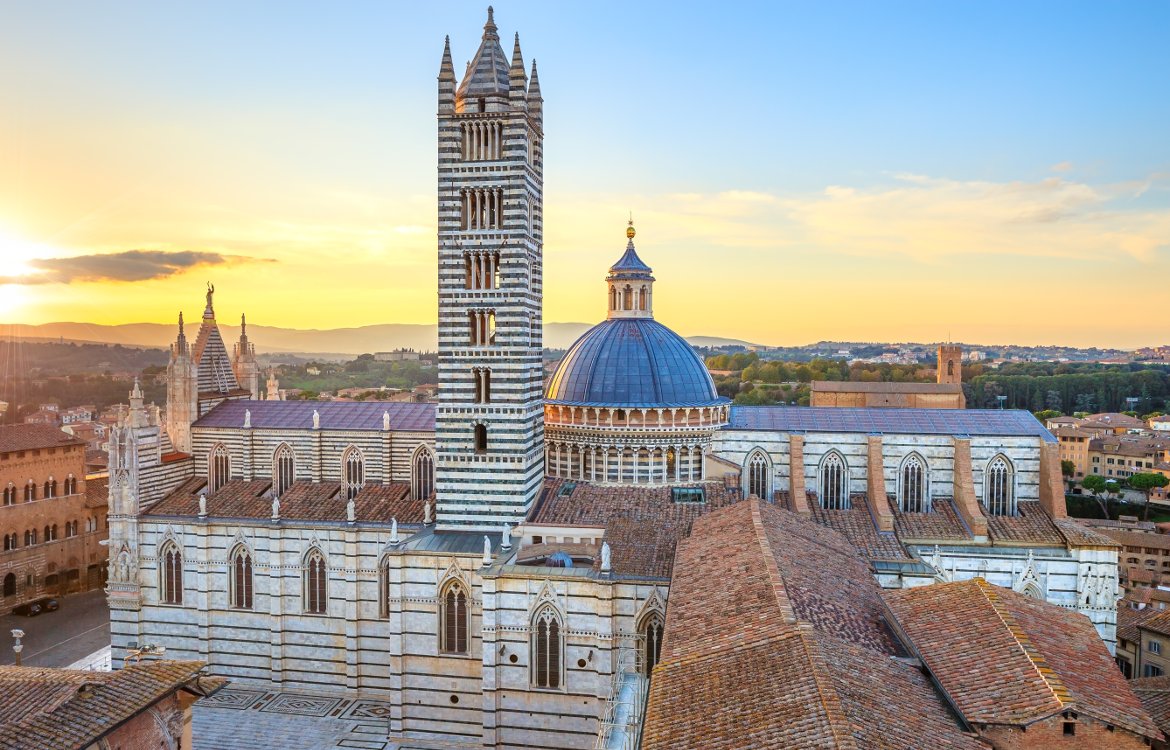 4.7 stars out of 5 from 18 ratings. See all 9 reviews
KG, United Kingdom (Great Britain)
29th Mar 2017
very friendly and informative guides who were obviously proud of their city and the Duomo we were visiting.
AC, United States
7th Sep 2016
This was worth it. So interesting to see how it was built, to view the cathedral from above.
Neil, Philippines
22nd Apr 2015
Great
JD, United States
11th Mar 2015
Great tour of a beautiful site.
LT, Germany
26th Sep 2014
Great!!! Everything best
TB, United States
10th Oct 2018
Gate tour was amazing! Definitely worth the visit. One little thing- When we finished we came down the stairs and our guides had vanished! It might have been nice to get a "thank you & enjoy the rest on your own" But overall worth the $$.

A brief video glimpse at some of the rooms and views that can be enjoyed the the 'Porta del Cielo' pass option.