Book tickets for the Brera Art Gallery
Brera Gallery, Milan - some information for visitors
Having decided on a visit to view Leonardo's Last Supper, be sure also to visit the Pinacoteca di Brera, Milan's largest art gallery and one of the most important in Italy. The gallery is housed in the Palazzo Brera, once a Jesuit college; the Brera district itself is one of the most chic and fashionable in this most fashion-driven city.
The collection grew out of that of Milan's Academy of Fine Arts (housed in the same building and founded in 1776), and it's most famous works were acquired successively, with fine collections of Venetian and Lombard paintings from the Renaissance and Baroque periods. Latterly two important collections of modern art have been added to the already impressive catalogue.
The gallery is spread across more than 30 rooms on the first floor of the building (works are ordered chronologically and geographically), and amongst the masterpieces on show perhaps the most sought-after are:
The San Luca Altarpiece by Andrea Mantegna, 1453
Supper at Emmaus by Caravaggio, 1606
Holy Conversation, by Piero della Francesca, ?1472-1474
Wedding of the Virgin by Raphael, 1504
Finding of the body of St Mark by Tintoretto, 1548
The Kiss by Francesco Hayez, 1859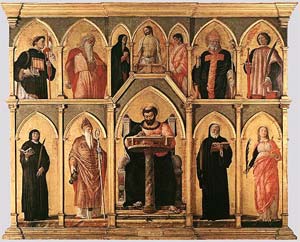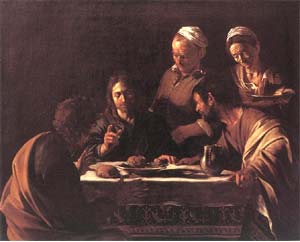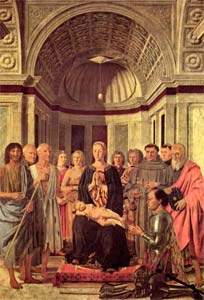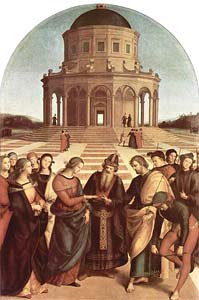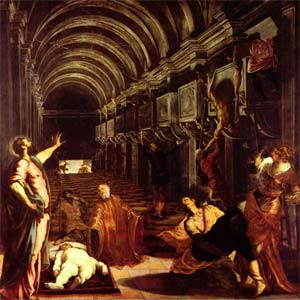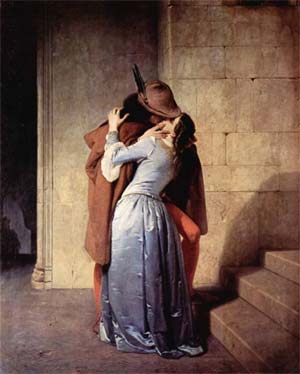 We have a location map for the Brera Gallery.