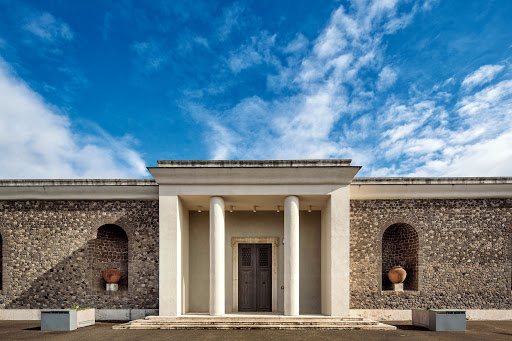 The Antiquarium of Pompeii is looking forward to welcoming visitors again as soon as Covid-19 allows it, with new areas and treasures added to the collection.
Created by Giuseppe Fiorelli in 1874 and located under the terrace of the Temple of Venus, it will exhibit casts of the eruption victims, animals and plants, as well as examples of the everyday life in the city. With the expansion wanted by Amedeo Maiuri in 1926 new findings from Villa Pisanella of Boscoreale and Via dell'Abbondanza were added to the museum.
The Antiquarium, much like Pompeii, has been subject to various incidents, such as being damaged by bombs during WWII and by the terrible earthquake of 1980, which lead to its closure. In 2010 it was subject to renovation and opened again for public use, offering a museum-like experience to visitors. It was finally reopened to the public as visitor centre and museum area in April 2016. You can watch a snippet of what awaits visitors at the link below, and you can book your tickets to the wonders of Pompeii here.