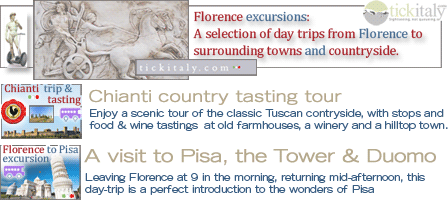 We've long offered a wide range of guided tours in Florence but we're now pleased to begin offering day-trips and excursions from Florence.
Over the coming days and weeks we'll be expanding the selection, but for now there's a trip to Pisa and the Leaning Tower and a trip out into the wonderful countryside of Chianti, with tastings of wines and traditional local produce.
Whilst we're here (Florence, in a manner of speaking) – we've also just added a cookery course in the heart of Florence.
Buonasera!