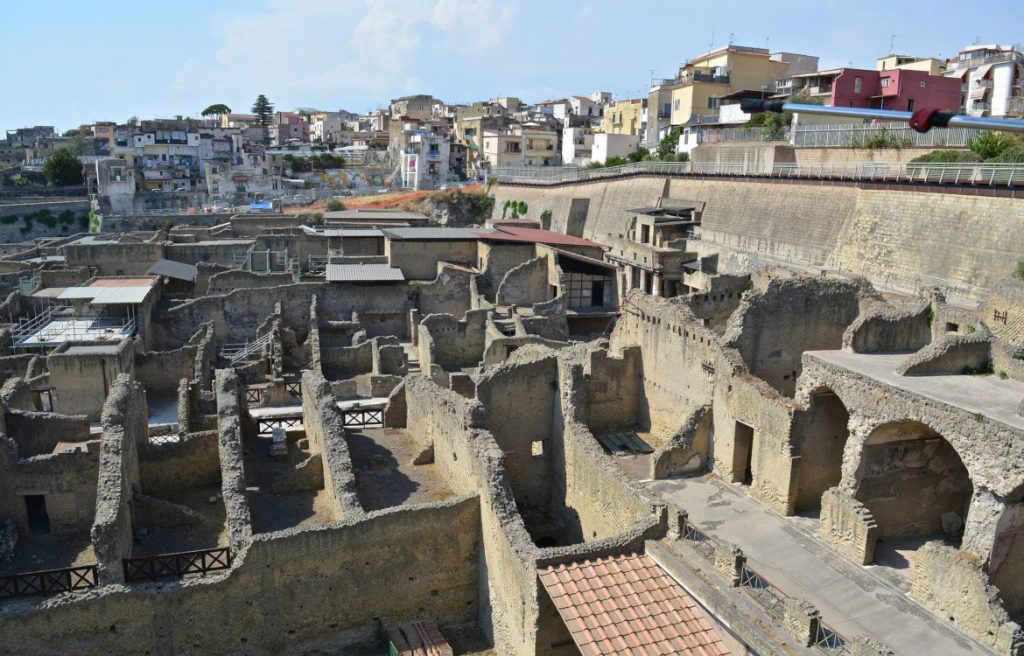 Francesco Sirano, the director of the Archaeologic Park of Hercolaneum, confirmed that excavation works and studying will take place, with close attention of the anthropological, geological, palaeobotany and conservation, in order to create a firm connection with both visitors on site and those visiting from the comfort of their home.
The beach is located approximately 4 meters below the current sea level, which has always created problems with water control. In order to solve these issues, specialists at the Herculaneum Conservation Project unveiled, between 2007 and 2010, another part of the beach, unearthing archaeological findings from both the oldest times of the city life as well as those of the same time of the eruption. This led to the project beginning in the next few weeks, which will see the west side going back to the sea level of the beach as it was at the time of the eruption. The excavation works aim to bring the coast back to its original state, thus enabling visitors to stroll in the old coastal path, which will lead to Villa dei Papiri, connecting at last the two areas of the ancient Hercolaneum.
The excavation will last approximately two and half years and will be carried out by a team including members of the Archaeological Park of Hercolaneum, the Ministero dei Beni Culturari and the Herculaneum Conservation Project.
Hercolaneum has opened its doors again and can be visited during the week, you can purchase your ticket here.