Peggy Guggenheim Collection, Venice
May 25th to November 25th 2018
Exhibition '1948: The Biennale of Peggy Guggenheim'
An exhibition to mark the 70th anniversary of the Peggy Guggenheim show at the 24th Venice Biennale in 1948.
The exhibition sees a partial recreation of that setting, and features selected works from the collection, alongside other pieces especially donated for the occasion.
Book tickets for the Peggy Guggenheim Collection, Venice.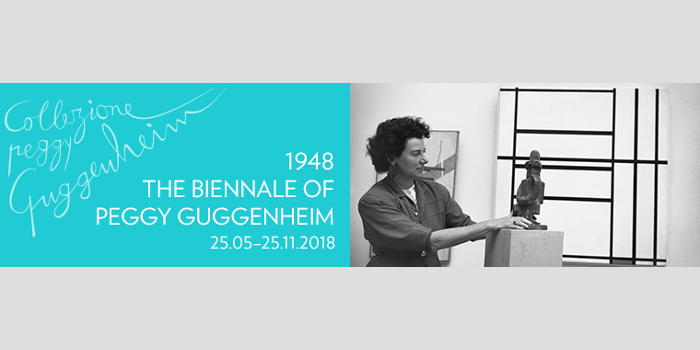 [ Map showing location of Guggenheim Collection, Venice ]