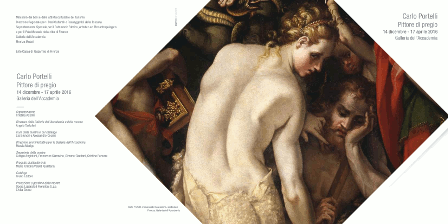 Florence, Galleria dell'Accademia
14th December 2015 – 17th April 30th June 2016
Exhibition 'Carlo Portelli, Pittore di Pregio'
Certainly meriting the description 'relatively unknown', Carlo Portelli was a most skilled 16th century Florentine painter, most noted for his mannerist figures and often unusual take on perspective.
The exhibition collects together more than 50 paintings, sketches and designs of this 'Rosso Fiorentino' artist.
Book tickets for the Accademia in Florence.