Rome, the reopened 'Imperial Ramp'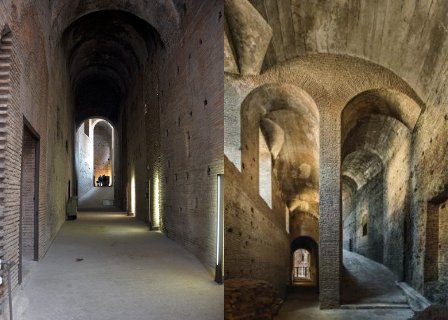 A splendid new addition to the list of Rome 'must sees' is the newly opened 'Imperial Ramp' – Rampa Imperiale di Domiziano' – the route that connected the Roman Forum with the Imperial Palaces of ancient Rome.
It's been a long journey – the route was rediscovered more than a century ago – and it is only thanks to numerous complex projects that this ancient walkway is now open to the public. To mark this great opening there's an exhibition running that, amongst project details and history, also sees displayed various finds that were unearthed during the excavations in this previously unknown area of the Roman Forum.
It's a splendid trail, descending roughly 35 metres over its length, from the palaces of Ancient Rome down to the heart of politics in Ancient Rome, the Forum – Foro. And the good news is that there are no extra costs involved should you wish to visit this wonder (and you should. just look at the video below if you have any doubts!) as the cost is included in your Colosseum ticket/Rome pass.