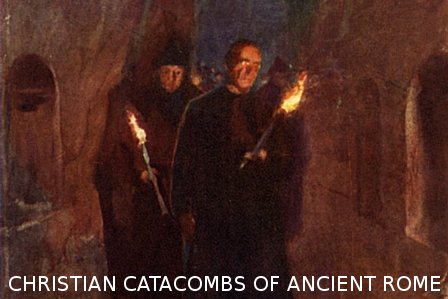 LE CATACOMBE DI SAN CALLISTO – CATACOMBS OF SAINT CALLIXTUS
Located away from the centre of Rome (a roughly fifteen minute taxi trip), the ancient Christian catacombs are a regular feature on many a 'the best thing we did in Rome' list. Dating from the early days of Christianity, the catacombs of the 'Little Vatican' are the final resting place of many early Popes (they were known as the Bishops of Rome initially), and the tour – accompanied by a truly knowledgeable guide, often a Priest – is a unique step backwards in time.
Find out more about these tours and how to make a booking by clicking here.