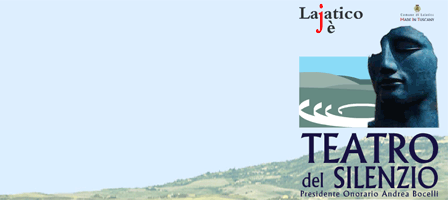 As of November 25th 2015 we are now accepting orders for the 2016 edition of Teatro di Silenzio – book quickly!
As we do each year we give you the chance to sign up for advance notice of ticket sales for this event, so, here below is the signup form for the mailing list for the 2016 edition of Andrea Bocelli's famous July gathering.
If you'd like to be informed as soon as we are able to take orders for the Andrea Bocelli event in Tuscany, 'Teatro del Silenzio' 2016 edition, then please provide your email address below (in the box under the 'Email Address' label) to sign up for notification. We'd also ask you to let us know which type of package interests you, and which type of seating (see plan below).