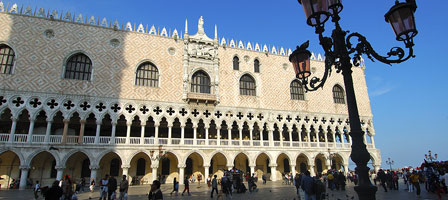 The Secret Itineraries tour of the Doge's Palace in Venice is, alongside Leonardo's Last Supper, one of our most popular and over-subscribed tours. Regularly sold out months in advance, it's on a lot of people's must-see list.
Given this, we have arranged some very special private guided tours of the Palace during 2013. During May, June, July, August and September we have guaranteed availability across a whole range of dates, and, in the hottest months, we have managed to arrange early morning departures so as to spare you the worst of the heat.
The booking page is here – click around on dates of the calendar and you'll be offered these tours whenever possible.
The fully-guided tour will last about 1 hour and 45 minutes – 45 minutes will be spent in the 'secret' areas with an hour or so spent looking around the incredible Palazzo Ducale. Tours are all in English and your group size will never be more than 25 people.