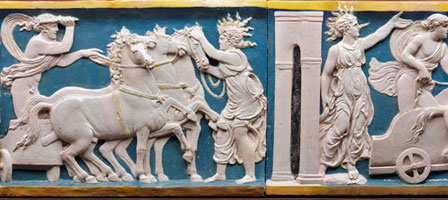 'The Renaissance Dream'
Palatine Gallery, Pitti Palace, Florence
21st May – 15th September 2013
A themed exhibition, in conjunction with the Museé du Luxembourg in Paris, looking at the interpretation and representation of dreams in ancient mythology and during the Renaissance.
The exhibition will explore the different approaches of different artists, with works spread across various sections – 'The Night', 'Enigmatic Dreams', 'Visions of Nightmares' being some examples of section titles.
Works on show include pieces by Dosso Dossi, Bologna, Bertoldo, Colonna, Coreggio and Raphael.