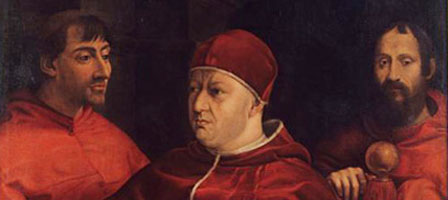 Florence, Medici Chapels
'Medici Splendour. Pope Leo X and Florence.'
26th March – 6th October
The first Medici Pope – Leo X – was Giovanni, son of Lorenzo the magnificent, and this exhibition strives to demonstrate his enormous artistic legacy from this most vibrant period of Florence's past.
The star of the exhibition, excuse the weak pun, is Michelangelo's 'crown', commissioned by Leo and destined to sit atop the New Sacristy in the Basilica of San Lorenzo, Florence.