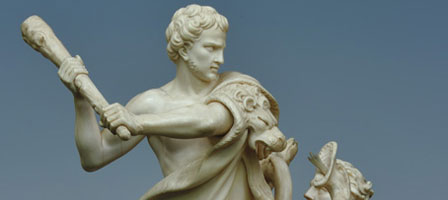 'Diaphanous Passions. Baroque Ivories From The Courts Of Europe.'
Museo degli Argenti, Palazzo Pitti, Florence
16th July – 3rd November 2013
The second event under the 'Year Of Art' banner to be held at the Pitti Palace's Museum of Silver, this exhibition features the 'Medici Ivories' as well as pieces from leading international musuems, more than 150 works in total. To quote from the official release:
a retrospective of fairy-tale objects magnificently carved, in particular by sculptors from north of the Alps, whose skill transformed this material of animal origin into an element of artistic perfection. Bas-reliefs, vases, cups and fanciful triumphs illustrate these artists' endless capacity for invention and their unparalleled mastery of techniquel.