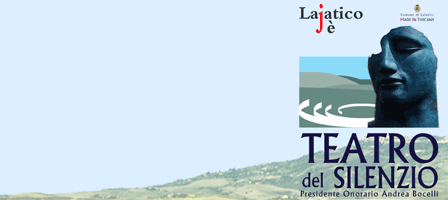 If you'd like to signup to our mailing list for the 2015 edition, please go here.
January 2013 and we're currently taking orders for the 2013 edition of 'Teatro del Silenzio'. … fully sold out … Thousands of you signed up for our mailing list for this event, so, being impressively organised, we've already created a mailing list for the 2014 edition of Andrea Bocelli's famous July gathering.
So, if you'd like to be informed as soon as we are able to take orders for the Andrea Bocelli concert in Tuscany, 'Teatro del Silenzio' 2014 edition, then please provide your email address below (in the box under the 'Email Address' label) to sign up for notification.
Press the 'Subscribe now' button and you'll be sent an email with an opt-in link that you'll need to click to confirm subscription – you'll then be shown a web page confirming that your subscription is active. That's it, nothing else to do, and we'll let you know whenever there's any news! Thanks.