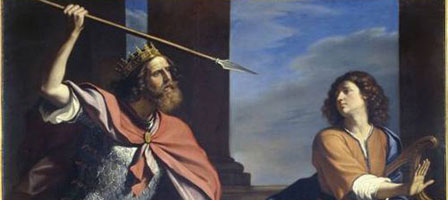 'Da Guercino a Caravaggio. Sir Denis Mahon. 100 anni di vita e di studio attraverso il '600'
Milan, Palazzo Reale
18th September 2012 – 20th January 2012
This was the exhibition that noted expert Sir Denis Mahon envisaged for his 100th birthday. He lived to be 99, but his exhibition is being realised here before a second showing in the Hermitage, St Petersburg.
Noted works include 'Madonna del Passero' by Guercino and 'San Giovanni Battista' dei Capitolini', 'Ragazzo morso da un ramarro' and 'I Bari', all by Caravaggio.
This is the official site for the venue, though at time of writing there is no information there regarding this exhibition.