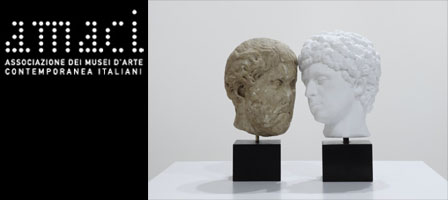 Giornata del Contemporaneo, Ottava Edizione
All across Italy, Saturday 6th of October
This is the eighth edition of this national event that sees free entry to a range of Italian galleries and museums of modern art. The following quote is taken from the official site of the organising body:
The major event conceived for contemporary art and its public is now in its eight year. Doors will open free of charge to present artists and new ideas through exhibitions, workshops, events and conferences, as part of a multifaceted programme that, year after year, offers the public an opportunity to experience the complex and lively world of contemporary art.