We're not currently accepting bookings for a wide range of galleries and museums between the dates of 5th and 10th March 2019 as this falls in 'Settimana della Cultura' 2019, an event that sees reduced or free-entrance to many venues across Italy.
This used to be an annual event, and is returning now after a gap of a few years. Unfortunately details are still thin on the ground; in previous years we accepted reservations, charging only a nominal booking-fee, thereby ensuring our clients get to skip-the-lines as usual – this year, it's not yet clear if we'll be doing that.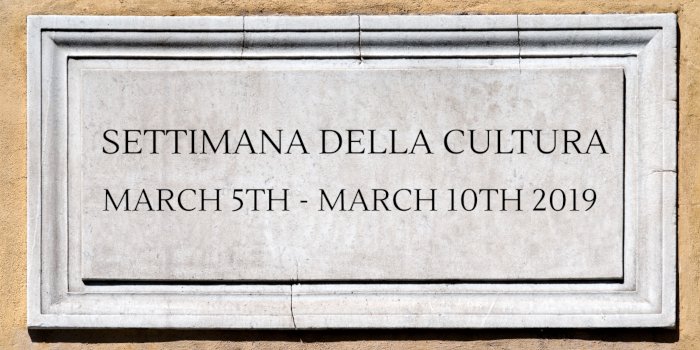 We know for sure (ish) that this will affect:

Florence: Uffizi Gallery, David @ the Accademia, The Bargello, Pitti Palace and Boboli Gardens.
Rome: The Colosseum, the Borghese Gallery
Elsewhere: Pompeii, Reggia di Caserta


So, watch this space – we may well be opening the calendar again very soon!