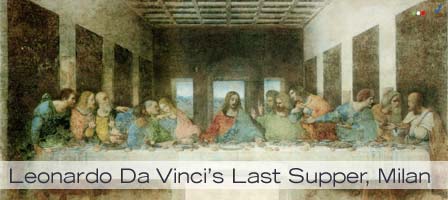 At time of writing we are only able to confirm Last Supper bookings for dates up until the end of March. Ordinarily things would be clearer by this time, but details are yet to be confirmed. As soon as we have news (and are able to take bookings) we'll let you know, but given the enormous volume of enquiries, the only way to manage this effictively is via an email mailing list.
If you'd like to be informed as soon as we are able to take orders for the viewing the Last Supper fro mApril 2015 onwards, then please provide your email address below (in the box under the 'Email Address' label) to sign up for notification.
Press the 'Subscribe now' button and you'll be sent an email with an opt-in link that you'll need to click to confirm subscription – you'll then be shown a web page confirming that your subscription is active. That's it, nothing else to do, and we'll let you know whenever there's any news! Thanks.