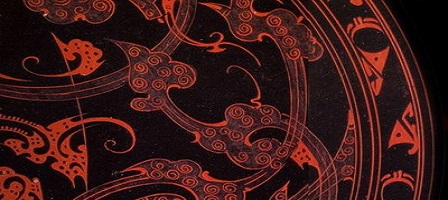 'Le leggendarie tombe di Mawangdui. Arte e vita nella Cina del II secolo A.C.'
Palazzo di Venezia, Rome
3rd July 2014 – 16th February 2015
If you're visiting Rome, don't miss this unique chance to see a selection of the incredible treasures recovered from China's Mawangdui archaeological site, currently on show in Palazzo Venezia, Rome as part of their first ever presentation to the Italian public.
The exhibition examines the period of the Hunan dynasty's rule, and contains 76 hugely valuable pieces, including many textiles, manuscripts and painted silks, all of which were unearthed during the discovery of the Mawangdui tombs between 1972 and 1974 in the city of Changsha, the importance of which has been compared to the discovery of Tutankhamun's tomb.
The exhibits are divided into three different sections: one on the ancient legends of Mawangdui, one on the many secrets unearthed alongside the tombs, and one on the spectacular contents of the tombs themselves. All of these elements unite to create the story of this intriguing dynasty and to express the essence of its people and the mythology associated with them, as well as shining a light on the vital skills and the important legacy of China's 20th century archaeologists.
Opening hours:
Tuesday – Sunday: 10.00 – 19.00
Closed on Mondays