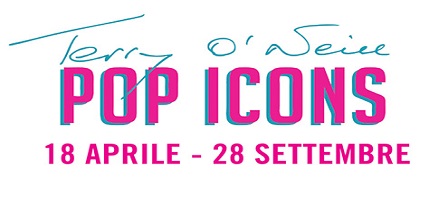 'Terry O'Neill. Pop Icons'
Fondazione Roma Museo, Palazzo Cipolla, Rome
18th April – 28th September 2014
If you're interested in photography and pop culture, look no further than this exhibition, a collection of around fifty photographs by Terry O'Neill, one of the most celebrated photographers of the 20th Century. The exhibition has been organised in conjunction with the Andy Warhol exhibition that is running at the same time in Palazzo Cipolla, and is entitled 'Terry O'Neill: Pop Icons'.
Since the 1960s English photographer O'Neill has dedicated himself to capturing lasting images of the greatest icons of our time, between movie stars, politicians, pop/rock stars and athletes. O'Neill created photographs which have been imprinted on our public consciousness, but it is the moments of intimacy that he captured, the moments where his friendship with his subjects enabled them to let their guard down and appear vulnerable and unreserved, which led to the most stunning of his photographs.
This collection of portraits includes snaps of the Rolling Stones in Hanover Square, the Beatles in the Abbey Road Studios, Mick Jagger at the BBC, Frank Sinatra, Audrey Hepburn, Twiggy, Sean Connery, David Bowie, Elizabeth Taylor, Paul McCartney at Ringo Starr's wedding, Bruce Springsteen, Amy Winehouse, Muhammad Ali, Jerry Hall, Elton John, Elvis Presley, and many others, which all go together to create a fascinating look at the greatest pop icons of the last 50 years.
Opening hours:
Monday: 14.00 – 20.00
Tuesday – Sunday: 10.00 – 20.00
Buy tickets for other Rome exhibitions and attractions here!