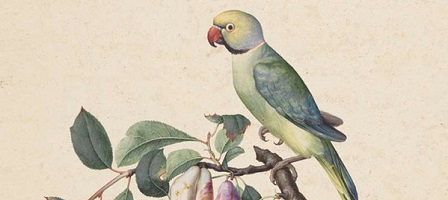 'Jacopo Ligozzi. "Pittore universalissimo" '
Galleria Palatina, Pitti Palace, Florence
27th May – 28th September 2014
As part of Florence's "Un Anno ad Arte 2014" project, beginning on the 27th May the Palatine Gallery hosts an exhibition dedicated to the artist Jacopo Ligozzi.
Born in Verona, Ligozzi spent many years in Florence, with his presence in 1557 in the court of Francesco I de'Medici being well documented, and he remained there until his death in 1627.
The exhibition aims to present a clear insight into his full body of work and into his artistic arc. To this end, it is divided into thematic sections, beginning with his early work in the court of the Medici, where he very quickly made a name for himself as a gifted painter of nature, through his use of watercolours and gold highlights. He continued to build his reputation and turned to portrait painting, decorative painting, and the representation of historical events. Also featured in the exhibition is his work with clothing design, embroidery, and his marble engravings.
The subject of moral allegories also plays a part, and several of his paintings depicting the themes of Redemption, Love, Virtue, Ignorance, Prejudice, and Greed are on display in the gallery.
Finally, the second part of the exhibition focuses on Ligozzi's religious production. He was prolific in this field since his early days in Florence, and his artistry can be seen in many churches around the Florentine area and beyond. This part of his portfolio is a hugely important one, and for this reason this section features many pieces depicting religious scenes, from his San Girolamo to his Adoration of the Cross.
Don't miss this great exhibition of the work of one of Florence's most important artists!