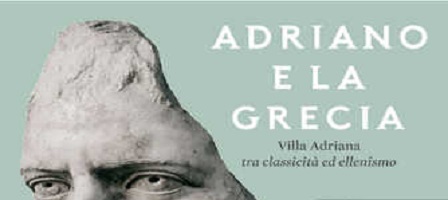 'Adriano e la Grecia. Villa Adriana tra classicità ed ellenismo'
Villa Adriana, Tivoli, Rome
9th April – 2nd November 2014
If you're visiting Rome this year, don't miss the chance to see some extraordinary pieces on loan from Greece's most important museums, some of which have never been on display outside of Greece itself.
Taking inspiration from Greece's role in Europe's presidential seat for the first half of 2014, and Italy's takeover of the role in the second half of the year, this exhibition shines a light on the relationship between Emperor Hadrian and Greece, in the wonderful setting of Hadrian's Villa at Tivoli.
This villa, more than any other spot, exemplifies the country as the emperor truly saw it and knew it, through a combination of historical testimonies hailing from Greece and the replicas of these pieces that Hadrian re-envisioned and recreated in his Roman home.
The exhibition can be found in the archaeological wing of Hadrian's Villa, and includes more than fifty pieces, twenty of which are on loan from Athens, Loukou, Marathon, Piraeus and Corinth.
Opening hours:
May, June, July, August: 10.00 – 19.00
September: 10.00 – 18.30
1st October – Last Saturday of October: 10.00 -18.00
Last Sunday of October – 2nd November: 10.00 – 16.30
Buy tickets for other Rome attractions and exhibitions here!