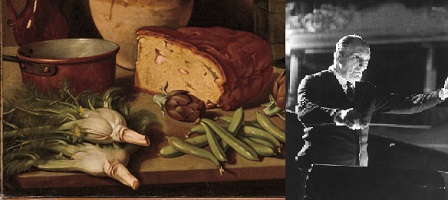 'Le stanze delle muse. Dipinti barocchi dalla Collezione di Francesco Molinari Pradelli'
Galleria degli Uffizi – Florence
11th February – 11th May 2014
Running in the Uffizi Gallery until the 11th May 2014, this exhibition comprises of one hundred paintings selected from the collection of Francesco Molinari Pradelli, a celebrated 20th Century orchestra director renowned for the enviable assortment of artworks he accumulated on the many trips taken over the course of his illustrious career, from Bologna to the Metropolitan Opera of New York, passing through Moscow, Vienna, San Francisco and New York.
His initial interest in the art world focused on the masters of the 1800s; following his early research, however, his focus shifted towards the earlier periods of the 17th and 18th centuries, specifically towards the Baroque, and to what would prove be his major interest, still lifes.
His curiosity towards these kinds of paintings in a time when the interest in still life was low, when neither critics nor public had yet embraced the genre, made him stand out as a true art lover, one who refused to be swayed by public opinion or popular trends when choosing pieces to be part of his personal collection. The result is an exhibition that directly replicates the personality of the man himself, in an attempt to honour his character and his close relationship with the city of Florence, whose theatres he worked closely with.
The presentation contains many paintings, sketches and miniature models representing various Italian art movements, and is enriched by an audio-visual section, curated by the prominent Italian film director Pupi Avati, who met Pradelli many times during his childhood through his art-collector father, and who has attempted to re-evoke the Bologna of Pradelli's era through film.
Open Tuesday – Sunday, 8.15 – 18.50
Closed 1st May