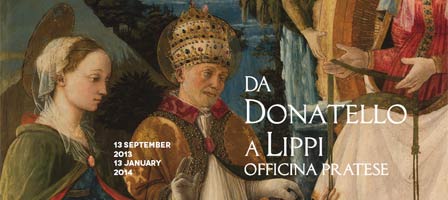 'Da Donatello a Lippi. Officina pratese'.
Prato, Palazzo Pretorio, until January 13th 2014
Open 10.00 to 19.00, closed Tuesday.
Taking place in the ancient city of Prato (around 20 minutes from Florence) this exhibition is the opening one for the newly restore Palazzo Pretorio in the centre of town.
Prato was an early Renaissance powerhouse and the focus for the experimental years of many a master – not for nothing was it known as the 'Prato Workshop'. Follow the link below for more information and ticket booking.