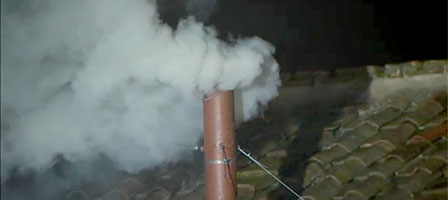 Hot on the heels of the closing of the Papal Conclave comes the official announcement of the reopening of the Sistine Chapel:
Terminato il Conclave con l'elezione di Papa Francesco, la Cappella Sistina riapre al pubblico dei visitatori lunedì 18 marzo alle ore 9.00. Saranno nuovamente visitabili anche l'Appartamento Borgia e la Collezione di Arte Religiosa Moderna.
So, nine o clock on Monday morning, March the 18th, the doors of the Sistine Chapel will open once more to visitors, as will the Borgia Apartment and the Collection of Modern Religious Art. It is to be assumed that all tour itineraries will be allowed to return to normal as of this date. Enjoy your visit and enjoy the atmosphere!