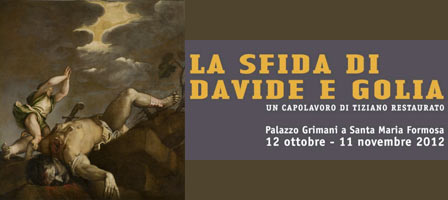 Venice, Museo di Palazzo Grimani
12th October – 11th November 2012
On show for a month – before being returned home to the church of Santa Maria della Salute – is Titian's 'La Sfida di David e Golia', David and Goliath.
The work was drenched in water during a fire in August 2010 and was saved through great skill, fortune and alacrity. Now lovingly restored, this exhibition offers a unique chance to see the work up close.