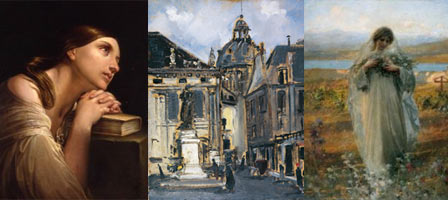 'Boldini, Previati e De Pisis. Due secoli di grande arte a Ferrara'
Ferrara, Palazzo dei Diamanti
13th October 2012 – 13th January 2013
One of the many consequences of the recent earthquakes in Emilia Romagna was the temporary closing – to allow strengthening and restructuring work – of the Palazzo Massari in Ferrara. This exhibition, then, came about from the necessity to rehouse the artistic treasures therein for the duration of the works.
'Two centuries of Grand Art in Ferrara', to quote from the official site, reunites:
… about eighty works including paintings, sculptures and works on paper that span over one hundred and fifty years of artistic production.