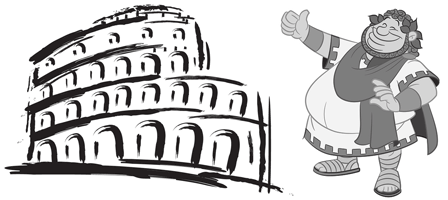 *** Update, a few days later. Move along, nothing to see here – link.
It would finally appear to be done, dusted, officially approved, green-lighted, about-to-start, all protests settled, hurdles cleared, arguments over … you get the idea.
Yesterday the mayor of Rome, Gianni Alemanno, declared that restoration and 'upgrading' of the Colosseum would begin on the 31st of July 2012, the first restoration – as opposed to protective – works to be carried out in 73 years!
We have written about this many times, the last time with a particularly pessimistic note. But here we are. Surely nothing can go wrong now? (Ha ha ha).
The work will be funded by private money from 'Italian shoe magnate' Diego delle Valle – you may read the background and a breakdown of works on our blog here.
The mayor declared this 'a great victory for Rome and for culture' and it would appear that there have been no modifications to the originally submitted plans and schedules. There are six distinct building sites/projects, each of which is expected to take 24 to 36 months each to complete – three will be running alongside each other at a time. So that means 4 to 6 years of work, it would seem.
At no time has there been any mention of any part of the Colosseum being closed to visitors, so let us look forward to no more stories of bits falling off this incredible monument.
Colosseum ticket booking
Colosseum guided tours
Colosseum dungeons and upper level tours