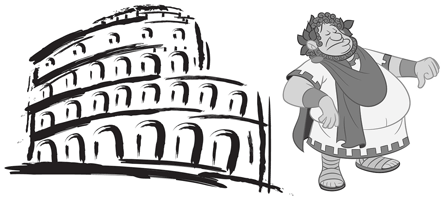 Laugh. Cry. Sigh. After 70 years what difference do a few months make?
It's a busy time for the Colosseum, in more ways than the obvious. Recent days have seen a stampede of 'the sky is falling' stories regarding some apparent settling/cracking of the enormous (Roman) concrete 'doughnut' on which the Colosseum is built. For a year now it has been known that one part of the Colosseum is sitting at a lower level than the other part. Monitoring is ongoing and things will be looked at again in another year. Repair work may be needed – the two sections may need rejoining. Time will tell.
But that's not today's story. Nope.
Just a few short days ago we wrote of the mayor of Rome announcing that the long awaited and very overdue conservation works on the Colosseum would begin, well, let's be clear what he said … today. The 31st of July 2012. He perhaps needs to switch to decaf.
No, the news today is that work will begin in ….. December.
Well, maybe.
CODACONS, the Italian anti-trust authority are again smelling a rat as regards work tenders and have requested that everything again be put in the spotlight. They are going to appeal to the highest administrative court in Italy, the Council of State. They've also asked that an external commissioner to be appointed to oversee the bidding process.
Perhaps we'll just stop writing about this. Too much of a tease.
In other Colosseum news it is planned to remove the traffic that is thought to be a potential cause of the recent settling (more of a threat than the nearby undeground trains, apparently) by getting rid of the road/roundabout at the Colosseum. That will be in 2015. It says here.
Colosseum ticket booking
Colosseum guided tours
Colosseum dungeons and upper level tours