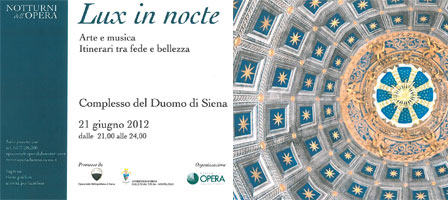 'Lux in nocte'
Duomo di Siena, 21st June 2012, until midnight.
A special night-time event at Siena Cathedral, roughly translated as 'Art and music, ways between faith and beauty'.
More prosaically, a series of events, concerts, demonstrations (also for children) and choral song from nine o clock up to midnight.