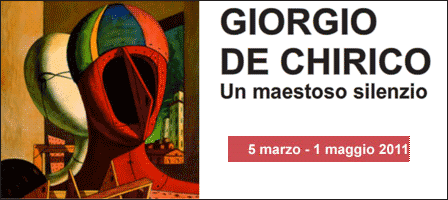 Giorgio De Chirico – 'A Majestic Silence'
Palazzo Magnani, Reggio Emilia
March 5th 2001 to May 1st 2011
This exhibition has already been featured on tickitaly – here – when is was taking place in Trieste. It has now been parceled up and moved south to Reggio Emilia (between Parma and Bologna) where it will run until the end of April 2011. The official site of the venue claims it will be updated on the 5th of March.