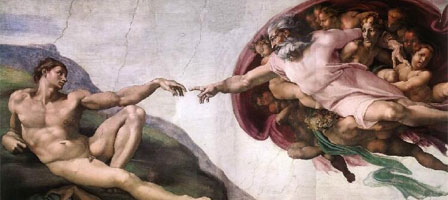 We recently posted the updated rules and regulations for visiting the Uffizi Gallery, now it's time to see the updated rules for visitors to the Vatican (museums and Sistine Chapel). As with the Uffizi list, much of this may seem common sense – some points, however, are less obvious, so here below is a list of things you cannot do inside the Vatican together with things you may not take inside with you. You may not:
Enter with any bags, backpack or luggage measuring more than 40*35*15 centimetres. These need to be left at the cloakrooms. Any bag or backpack smaller than this is OK, as long as not overly cumbersome, and nothing may 'stick out' by more than 15 centimetres.
Enter with large umbrellas, nor those with spike tips, walking sticks (unless for disabled persons), camera or video stands & tripods, signage, knives or scissors, weapons or other dangerous objects. All of these will be required to be left at cloakrooms.
Use amplified microphones and laser pointers.
Enter inappropriately dressed. You'll need to be wearing clothes that do not leave your shoulders/arms or lower legs bare. No shorts, short trousers, short skirts, sleeveless shirts or bare shoulders. All visitors to the Vatican Museums will be required to pass through a metal-detector prior to being granted admittance.
Take photographs or film inside the Sistine Chapel. This is strictly enforced and staff are authorised to remove any such photographs or recordings. Elsewhere you may take photographs, but not using a flash. You may not make sketches or drawings without prior permission from the museum management.
Use a mobile telephone inside the Sistine Chapel. Elsewhere you may, but it is preferred that you refrain from doing so if possible.
Enter with alcoholic drinks. Any food or drink may be left at the cloakrooms. If not collected the same day it will be destroyed.
Touch any work of art. Alarm and surveillance systems are in place.
Vatican tickets
Vatican tours
Vatican visit calendar
Vatican visitor information