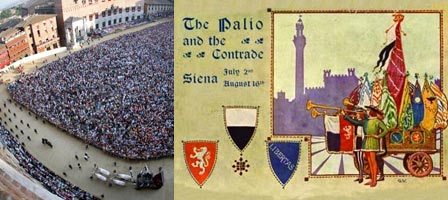 We're now able to take reservations for the historic Siena Palio, from taking part in the day-before trial runs, to the full on race and post-race dinner package. Click here for Siena Palio ticket booking.
Below is a video showing footage from RAI 2, the national broadcaster, of the July 2008 Palio in which you can clearly see the bleacher-style seating as well as the terraces/balconies – the two options available for viewing the Palio.
Siena Palio – ticket booking and information.