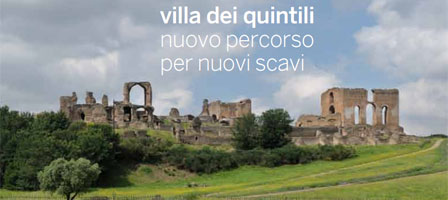 Rome, 25th November 2010
Today sees the official opening of new excavations at the Villa dei Quintili in Rome. The villa, at the start of the Appian Way, was the largest villa outside of Rome itself, and the new restoration work will finally see some more of its splendour on show to visitors.
The villa is one of the many attractions that may be visited with the purchase of a Rome Archaeological Pass.
Main site page on the Villa
Book Rome Archaeological pass tickets