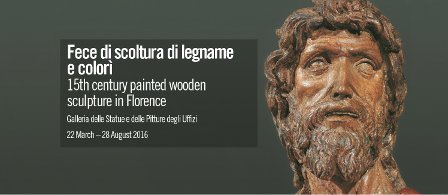 'Fece di scoltura di legname e colori'
Uffizi Gallery, Florence
22nd March – 28th August 2016
A most unusual exhibition focused on painted wooden sculpture from 15th century Florence and highlighting the tight bonds between sculpture and painted art. Highlights include crucifixion pieces by Donatello and Brunelleschi, pieces that aimed for complete naturalism via intricate carving and subsequent painting.
The exhibition also highlights the relationship between the masters of Florentine wood carving and noted contemporary artists, not least Michelangelo.