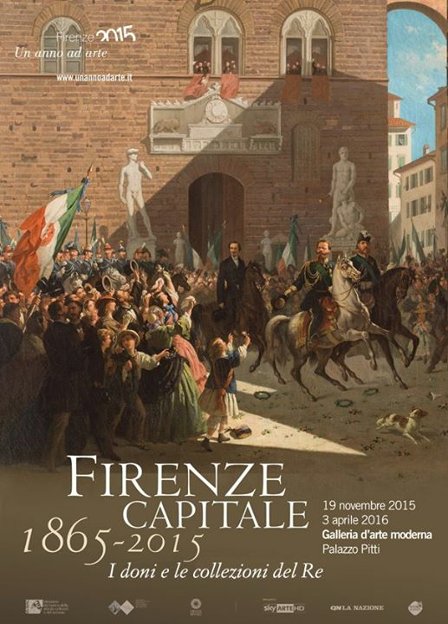 Florence, Palatine Gallery at the Pitti Palace
Exhibition – 'Firenze Capitale 1865-2015 – I doni e le collezioni del Re'
Until April 3rd 2016
One of the last events of the 'un anno ad arte' initiative for a while – new directors at many of Florence's galleries and museums are understandably wanting to get settled in before any large new projects are considered – this exhibition roughly translates as 'the King's gifts and collections' and is being held on the 150th anniversary of the opening of the gallery.
The exhibition features paintings, sculptures and other artistic works from the collection of the King Victor Emmanuele II, who took up residence at the Pitti Palace when, in 1864, Florence became the new capital of Italy, previously Turin. These pieces, either transferred or specially commissioned, were later donated in perpetuity to the Pitti.