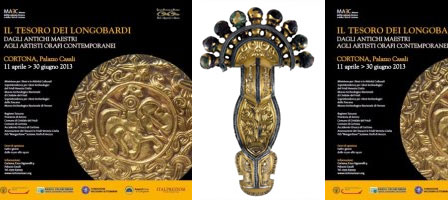 'Il tesoro dei Longobardi. Dagli antichi maestri agli artisti orafi contemporanei.'
Palazzo Casali, Cortona
12th April – 30th June 2013
An exhibition just opened at the Etruscan Academy Museum, Cortona, the 'Treasures of the Longobards' are juxtaposed with the highest craftsmanship of modern day goldsmiths (the exhibition ties in with works on show in the capital of Tuscan goldsmiths, nearby Arezzo).
You'll find the official venue site here, although information on the exhibition is in Italian only at the time of writing.