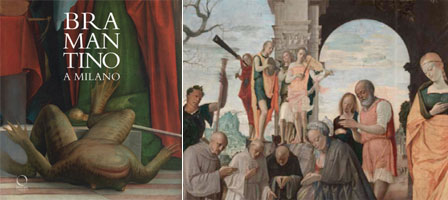 'Bramantino a Milano'
Castello Sforzesco, Milan
Until 25th September 2012
A (free) exhibition on the works of Bramantino – the 'ino' being the diminutive of Bramante, Bramantino's master. The exhibition is held in two of the castle's larger rooms, already home to works by Bartolomeo Suardi, aka Bramantino.
Held to be a Lombard genius, Bramantino is often held up to – and not found wanting – Leonardo himself. The exhibition features frescoes, paintings on wood and canvas, sketches, tapestries and assorted models and designs.
Milan ticket booking
Image gallery
Official site for the venue