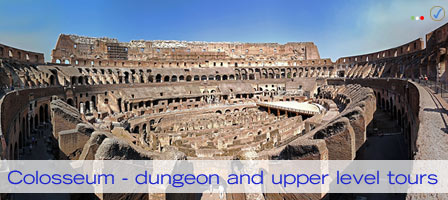 *** Update – October 20th 2011 – we are now taking bookings for tours of the Colosseum dungeons and upper levels until year end 2011!!
Despite what we said in this post, we're now hearing noises to the effect that there may well be tours of the Colosseum dungeons (and upper levels) running in November and December.
For now we're taking bookings up to the end of October 2011, but, if you'd like to be informed as soon as we know anything more about November and December, then please provide your email address below (in the box under the 'Email Address' label) to sign up for notification.
We've set up an alert for each month, so please feel free to sign up for either or for both of them.
Press the 'Subscribe now' button (or buttons, if you want to be told of news for either month) and you'll be sent an email with an opt-in link that you'll need to click to confirm subscription – you'll then be shown a web page confirming that your subscription is active. That's it, nothing else to do, and we hope to be contacting you before too very long! Thanks.
Booking link for tours of the Colosseum dungeons and upper levels.