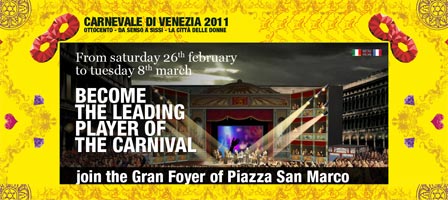 If you're in Venice for the Carnival then this may well be of interest to you … the opportunity to put yourself at centre-stage in Piazza San Marco – the Gran Foyer.
Immerse yourself fully in the carnival atmosphere, up close to the main events, with a standard ticket or a ticket that allows access to the 'royal boxes' of the Gran Foyer stage.
From Saturday 26 February until Tuesday 8 March.