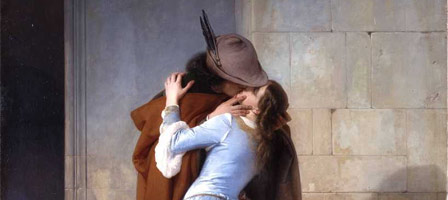 VITTORIO EMANUELE II. IL RE GALANTUOMO
October 2nd 2010 – March 13th 2011
Palazzo Reale, Piazzetta Reale – Torino
Seven days a week, 09.00 – 19.30 (ticket desk closes 18.30)
An exhibition to mark the 150th anniversary of the Unification of Italy, this show is centred on the life and times of King Vittorio Emanuele II.
The show sees, for the first time in Turin, the showing of the original version of 'The Kiss' by Hayez, ordinarily on show at the Brera Gallery in Milan, and intended as an omage to unification.
News article from organisers (Italian only)
Visit Turin, Palazzo Reale page – tourism portal