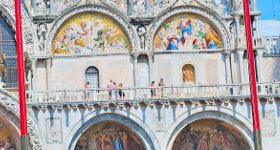 St Marks Cathedral - tour and external terrace
This limited group tour (never more than 25 people) of St' Marks Basilica in Venice will introduce you to the cathedral, its precious mosaics, the famous bronze horses and a visit to the outdoors terrace, not usually able to be visited.
St Mark's is obviously on the must-see list for all visitors to Venice; many see the queues and content themselves with some external photographs ... this is a fully-inclusive skip-the-lines tour that will also give you a unique view of St Mark's Square from the magnificent external terrace.
San Marco is the self-evident religious heart of Venice and the Basilica (cathedral) is testimony to both this and the enormous wealth of the long-lived Venetian Republic. This tour will uncover the secrets of St Mark's, the story behind the building and its treasure trove of art, and how the cathedral began life as a simple church to the Doge's Palace (Palazzo Ducale).
Your tour begins with a visit to the cathedral museum (via a steep staircase that unfortunately renders this tour unsuitable for wheelchair users) and an explanation of the famous mosaics, their history and the techniques involved. You'll be visiting the external terrace (loggia), overseen by the famous paired horses and the wonderful façade of the cathedral, and a spot offering a unique vantage point to look down and across St Mark's Square and the Palazzo Ducale. Your guide will talk you through the important buildings that you'll be looking at.
They may well have been plundered from Constantinople but the gilded horses you'll be shown have become a symbol of San Marco, and they are exquisite examples of Greek Hellenistic sculpture. Another gilded piece you'll be introduced to is Sansovino's 'Maddona with child', a splendid terracotta statue.
The final part of the guided tour takes you to the Banquet Hall, a building that originally connected the cathedral to the Doge's Palace, now home to a collection of ornate 'Passion' tapestries, a 15th century Doge's throne decorated with a golden lion, an important painting of the Madonna Lactans, and, finally, the Pala Feriale by Paolo Veneziano and sons, a piece portraying the bonds that bind St Mark to Venice.
Once the tour is over you're free to remain inside and explore independently, opening hours permitting. You can retrace your steps through the museum and continue to discover the cathedral under your own steam. again, if you opt for a late afternoon tour, you'll be left with little chance to do this.
This is a full 'skip-the-queue' ticket. This tour is never more than 25 people. This tour lasts approximately 45 minutes. Includes access to the external terrace with it's open views of St Mark's Square. Voucher must be printed. You must print these vouchers in order to exchange them for your tickets - an email or a copy of the voucher on your phone or mobile device will not suffice. Due to a steep staircase this tour is not suitable for wheelchair users. Please remember that as the tour includes a visit to religious places that you'll need to dress respectfully - to not do so risks being denied entrance. The meeting point for this tour is at the Basilica - full details will be on voucher. The date and time of your visit cannot be modified so please be sure to arrive on time - it's recommended that you're there at least 15 minutes before start time.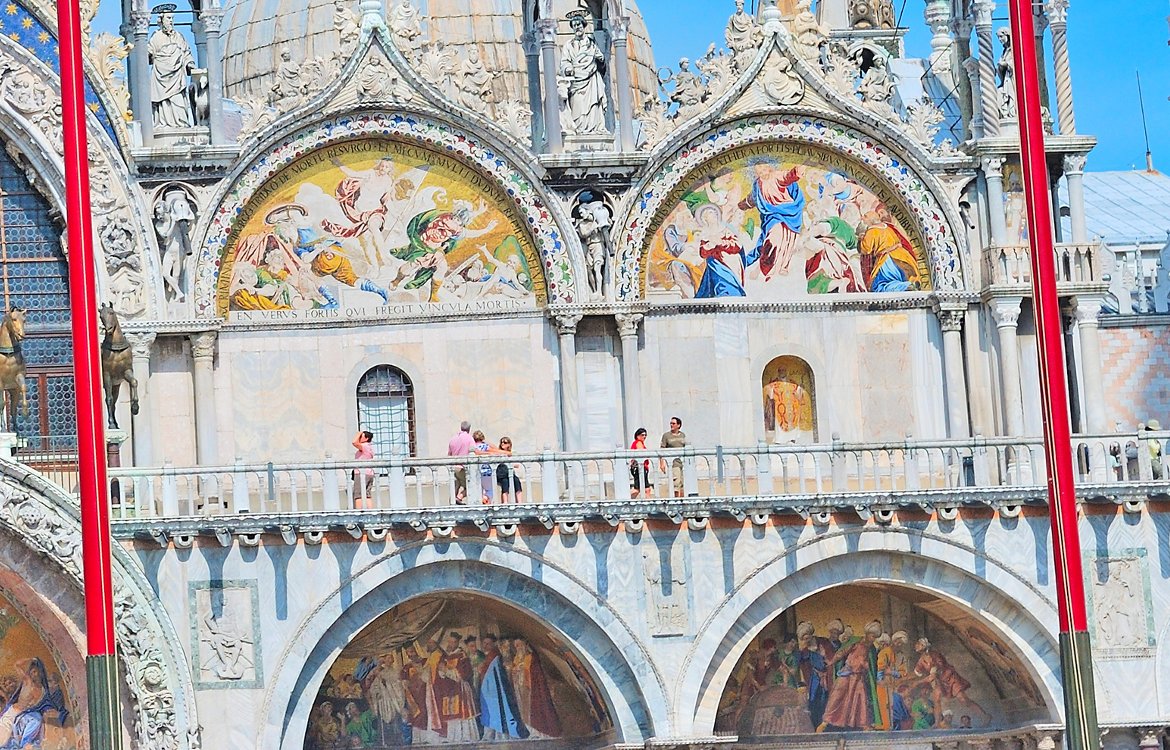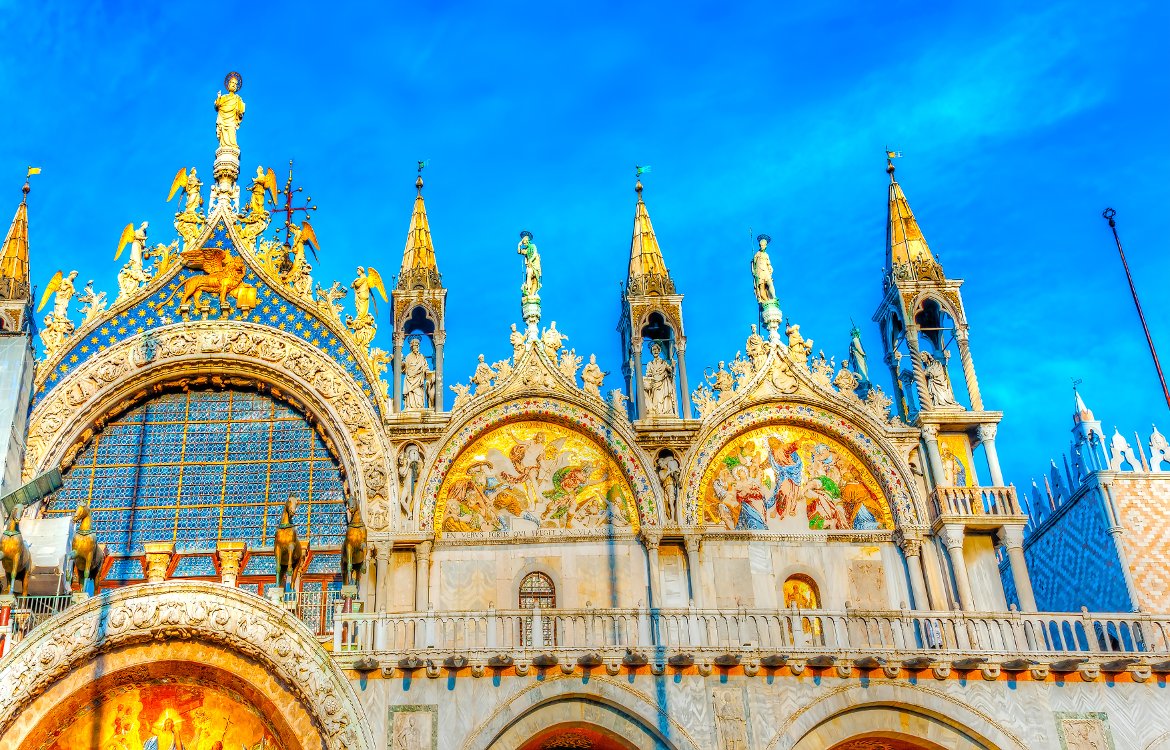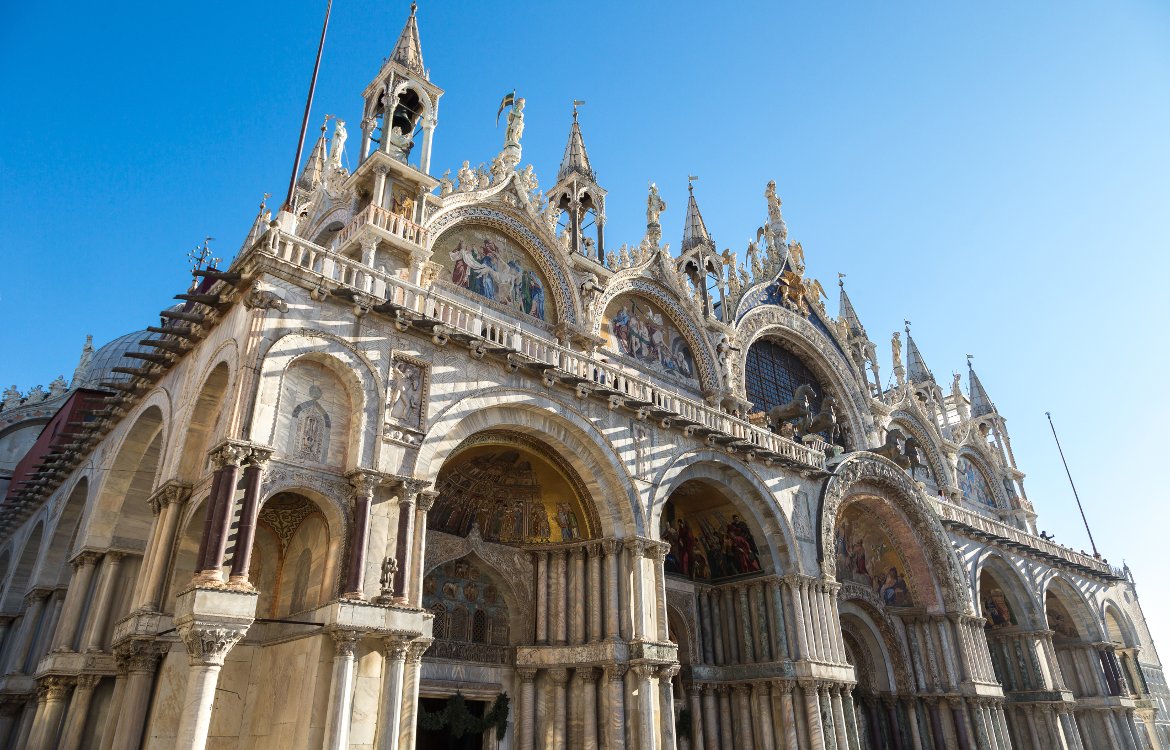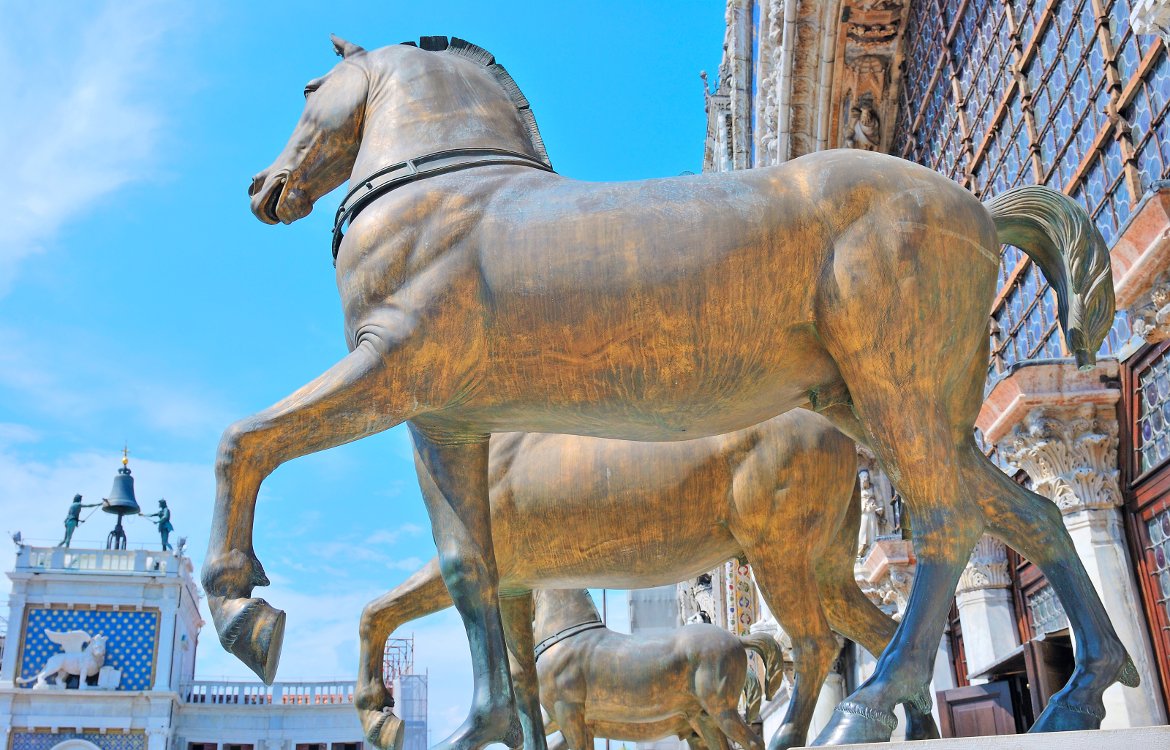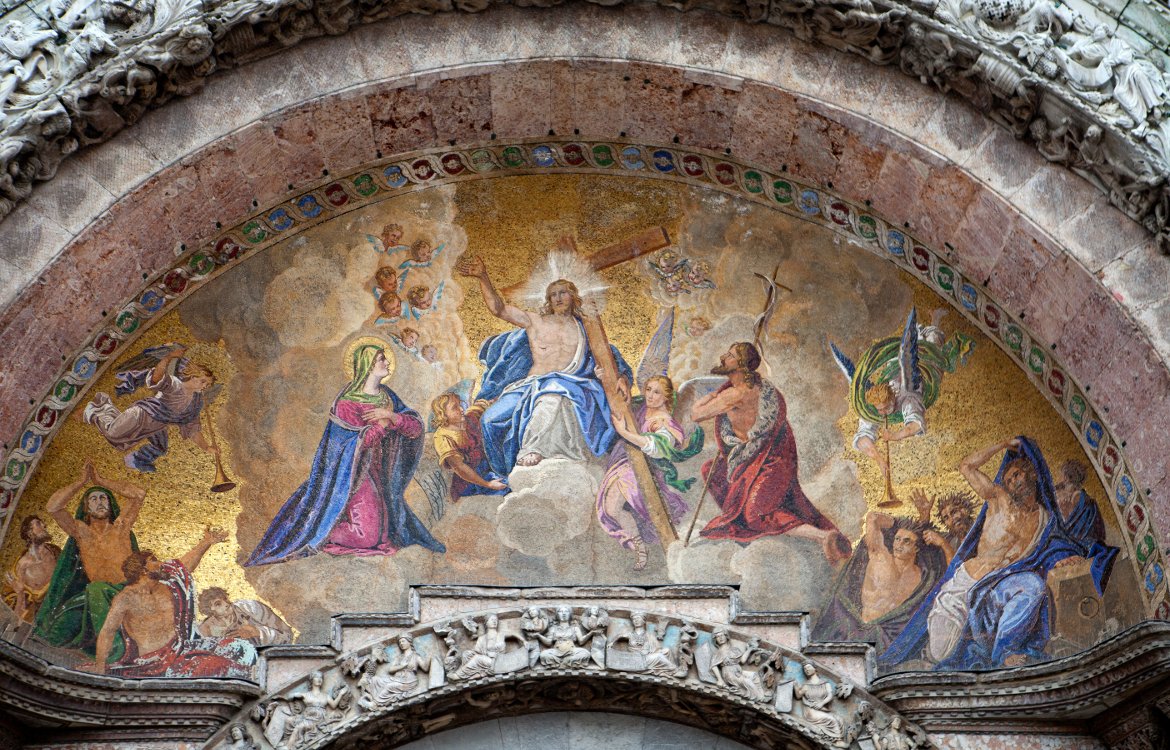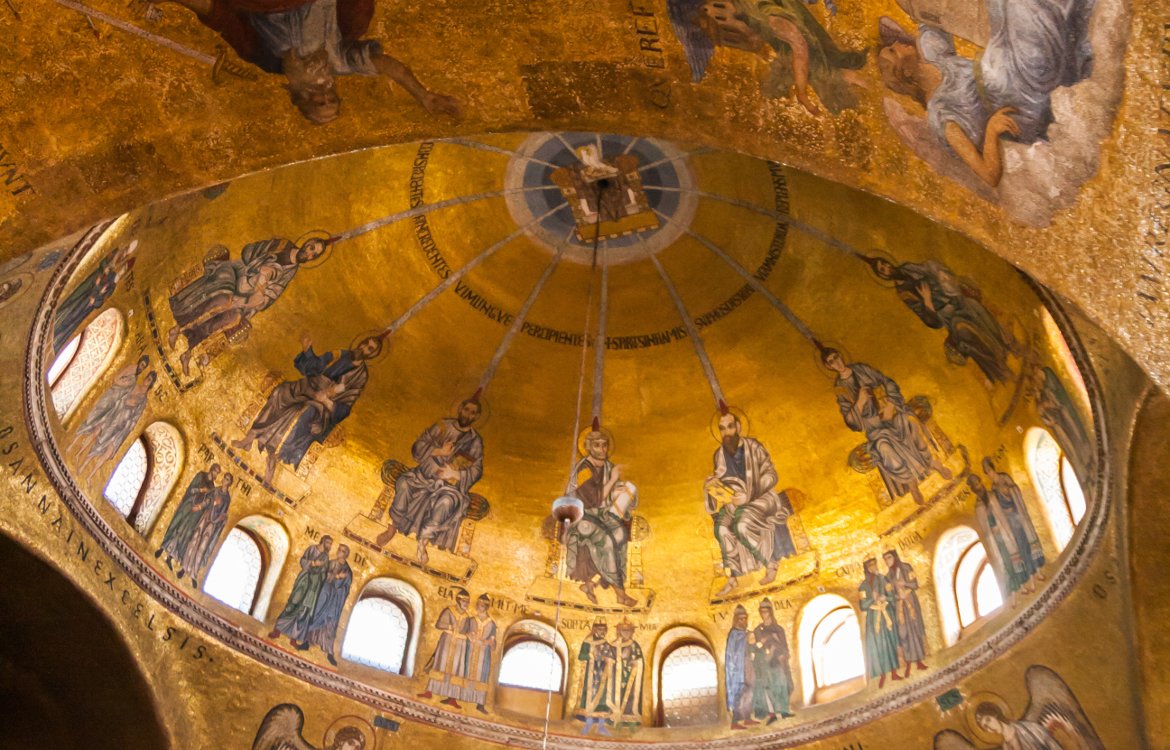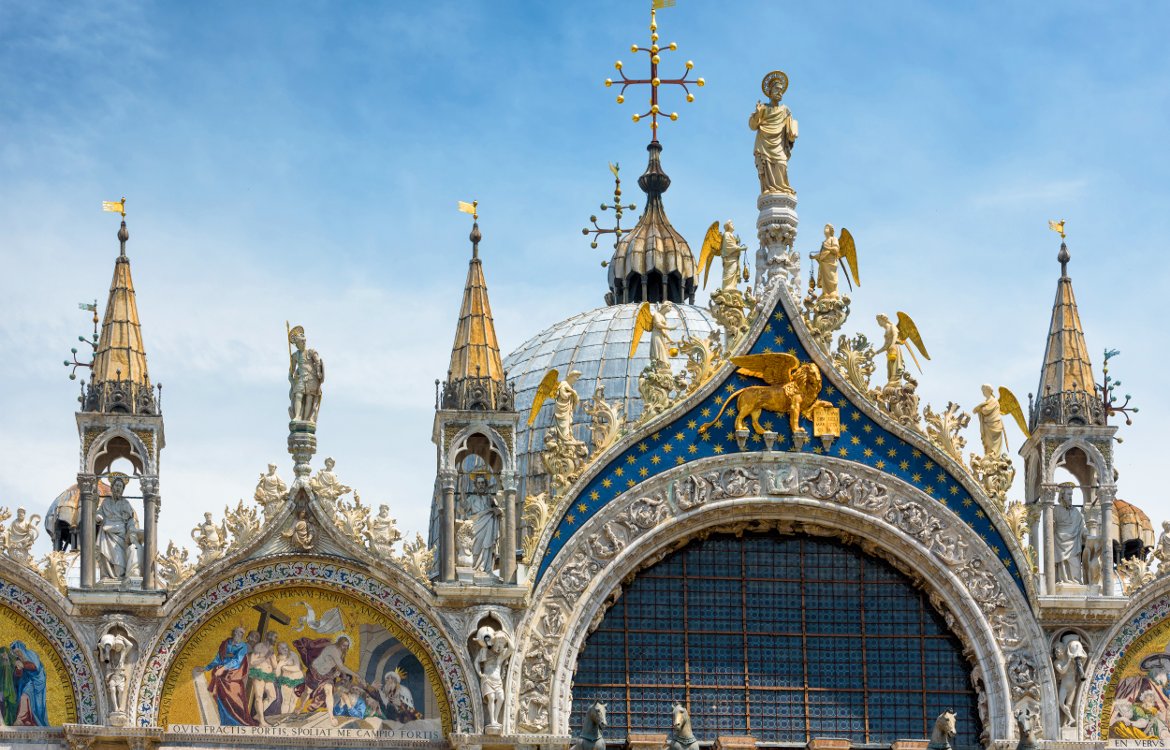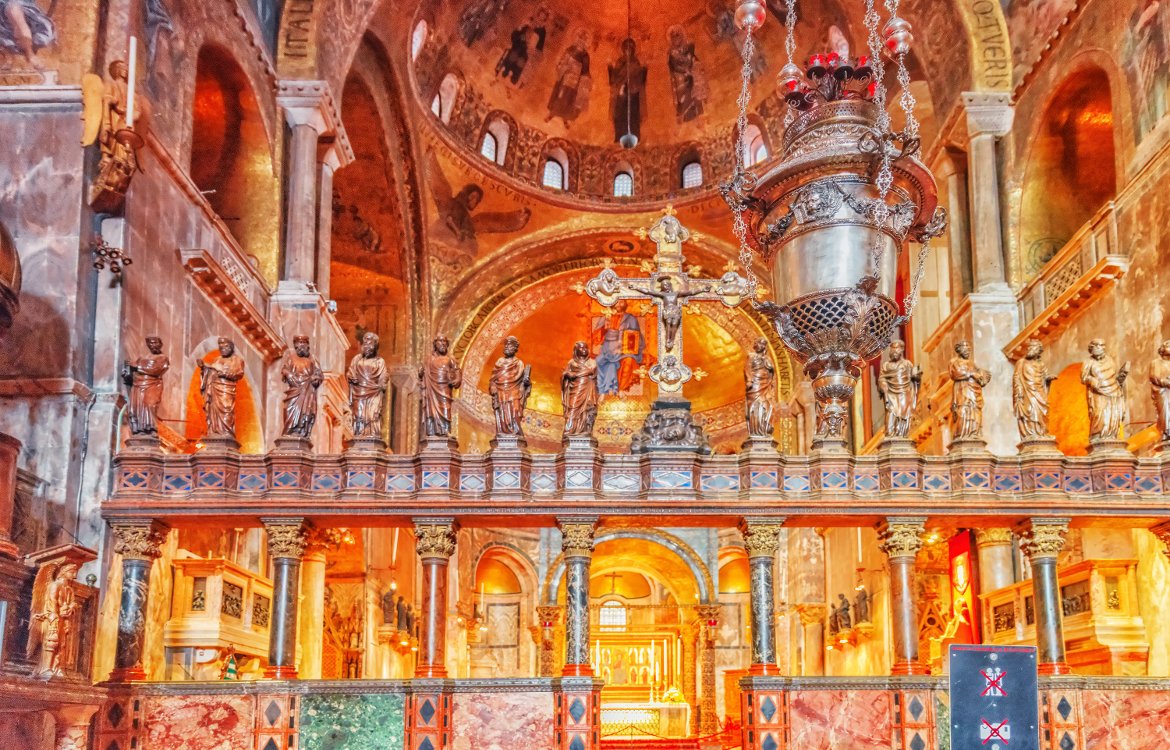 5.0 stars out of 5 from 1 ratings.
JB, United Kingdom (Great Britain)
29th Apr 2018
We had a guide to ourselves which was quite a luxury. She was knowledgeable, giving us all the information we wanted - and her English was excellent.