Raphael and the Domus Aurea, 'The invention of the grotesque'
Rome, Domus Aurea 24th March 2020 – 10th January 2021
Marking the 500th anniversary of the death of Raphael (Raffaello Sanzio), Rome's Domus Aurea will host, largely in the 'Octagonal Room', an exhibition dedicated to the theme of 'grotesque'.
Deriving from the word 'Grotto', grotesque here is referring to the term coined in 1496 to describe the decorations found in Roman grottoes. Some time around 1480 a group of artists descended into the cavities of the Oppio hill thinking they were exploring the frescoes of the baths known as the 'Terme di Tito'. What they were in fact viewing, by torchlight and unbeknown to them, were decorations in the ruins of Nero's 'Golden House', the Domus Aurea.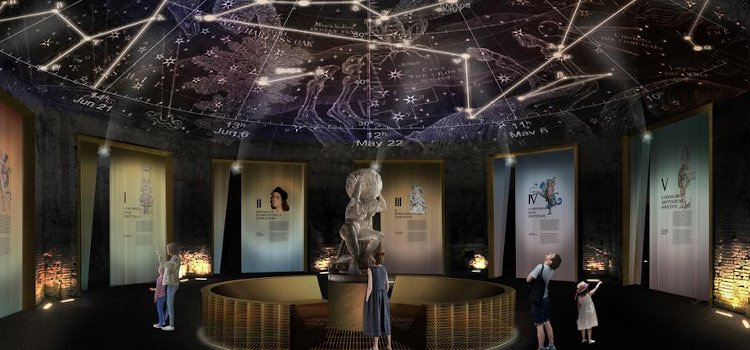 It was a few decades later that Raphael came to fully explore and understand the style and technique of these painted walls, recreating such works in Papal apartments in the Vatican – a to-scale reproduction forms a key element of this exhibition.
Subsequent centuries have seen countless artists return to the theme of a fantastical and often grotesque nature, with ties back to ancient Rome and the subsequent discoveries of the Renaissance, all of which feature in this exhibition, one also supported by multimedia and interactive elements.