With almost 4.4 million visitors in 2019, the Uffizi Gallery in Florence is now second only to the Colosseum in terms of number visitors in Italy.
The Gallery's Director, Eike Schmidt is quoted in this piece (which also features a short video of the gallery) as saying that the number marks a key result, placing the Uffizi Gallery on a similar plane to that of the Hermitage in St Petersburg and the National Gallery of Art in Washington.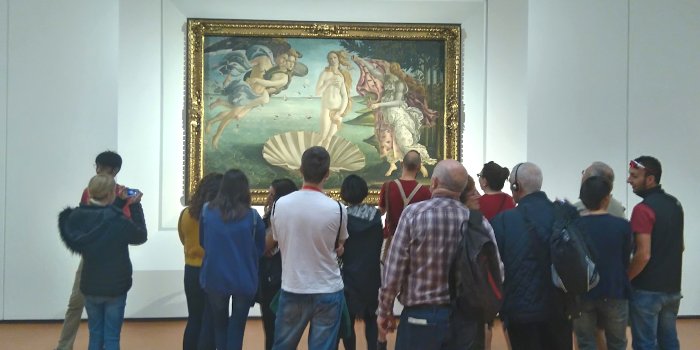 Queues in high season can be swleteringly long and you're always, always advises to book tickets for the Uffizi in advance.