Ah well, perhaps the last post on this matter was a touch optimistic (and the one before that, and the one before that …) as it now looks like 2021 (not 2020) will see the Vasari Corridor once again open to visitors.
Speaking recently, the Director of the Uffizi Gallery, Eike Schmidt, has said that the 'executive plan' is ready and it's now a case of deciding who will be carrying out the work, work expected to last 18 months and cost 10 million Euro.
When it does open there will be a lot of changes. No more than 125 visitors at any one time, a new dedicated entrance (elevator) at the ground floor of the Uffizi, disabled access, air-conditioning, new emergency exits, all windows looking onto the River Arno and the heart of Florence from atop the Ponte Vecchio to be bought back into use, and, most notably, a great change to the artworks on show.
The vast numbers of self-portraits previously housed along the corridor will be moved to the Uffizi, and on show will be a large number of ancient sculptures and Greek/Roman inscriptions.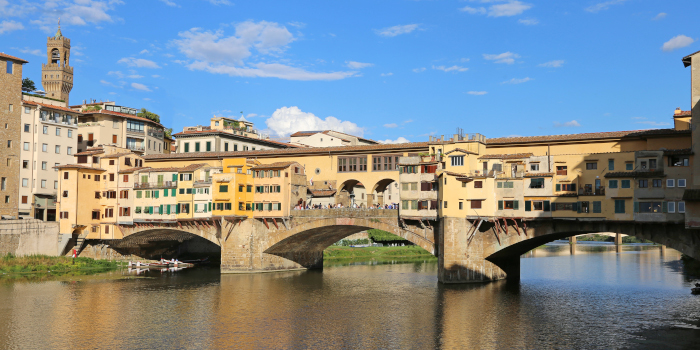 Please sign up for our mailing list and we'll let you know of any further developments or changes to the projected opening date. We'll of course also let you know just as soon as we're once again able to take bookings! Please provide your email address below (in the box under the 'Email Address' label) to sign up for notification.